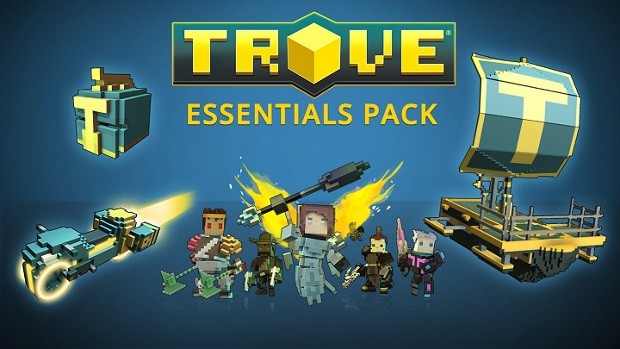 Trion is offering new players a way to get a jump start on their free-to-play game, Trove. The developer announced the Trove "Essentials Pack"; a pack that replaces the Power Pack. It offers a variety of items that will give players the ability to help improve their quality of life in the game — including enough class coins to unlock 10 classes.
Also included in the pack are:
10 Class Coins
Fire Wings
Trovian Supercycle mount
S.S. Trovian ship
10x Mount Unlocker
Dragon Coin Tome
Jade Clover Tome
20,000 Cubits
15 Days of Patron
Trove Topper
100 Bombs
Full details on the pack are available on the Trove site.