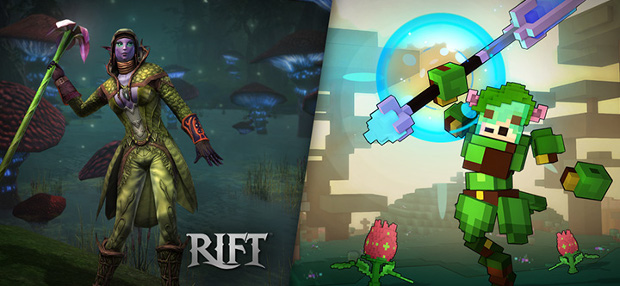 Players of Trion's blocky free-to-play game Trove have a new class to play around with. Inspired by Rift's Chlormancer, Trove's version of the class is a flower-powered healer.
The Chloromancer features a special magic attack that heals allies and damages enemies at the same time — killing two birds with one stone. It also boasts four other plant-centric abilities.
To acquire the Chloromancer for free, you'll need to complete a special quest in Rift called "Blocked." More information on the new class is available on the Trove site.