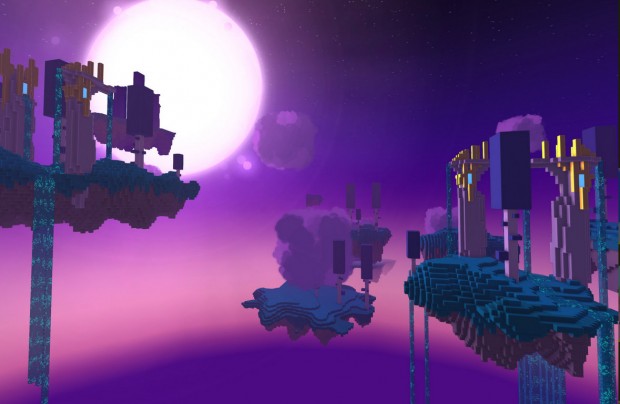 Trion Wolds' sandbox voxel game, Trove, is getting ready for launch on July 9th and needs a bit of help from players to get the servers ready for the magic date. While beta testing has been ongoing for a while, Trion Worlds would like to stress out the game's servers and needs players to help them do it.
On June 25th from 12:00 AM Pacific until 11:59 PM Pacific, players are encouraged to log in any time that day to try and stress the game servers a bit and to celebrate the close of beta testing. Log in to help and you'll score yourself a Flask Coin to unlock any Flask or Emblem from the Trove store and 5 Piñatas will be given to anyone with 30 or more mastery.
If you'd like to help Trion Worlds out, head on over to Trove's website and get started.