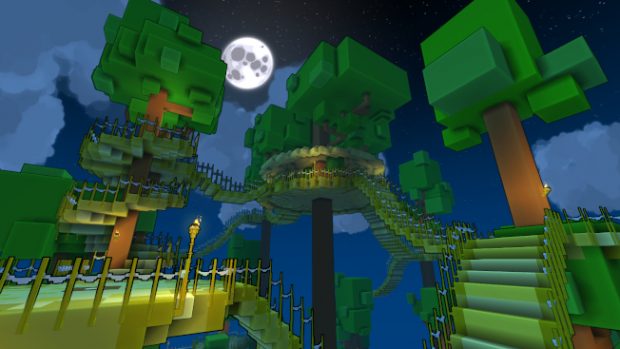 It's a big time for trees in Trove at the moment. Not only is the #gamigotrees charity event up and running (and the Grove building competition just came to an end) but now the developers want to know what trees in the Trove world players love most.
So, of course, they're hosting another screenshot competition.
This one's simple, just take a screenshot of your character together with your favorite type of in-game tree and upload it to the contest thread in the game forums. Be sure that the tree, character, and character name are all visible. The contest comes to an end in just a week (May 4), so be sure you have your image uploaded before then. Also be sure to check out the rules and conditions to make sure you don't accidentally disqualify yourself from winning some nice prizes.
This event — as well as related events in other gamigo games — are part of the bigger #gamigotrees charity in association with Eden Reforestation Projects. More details on that can be found on the charity site.