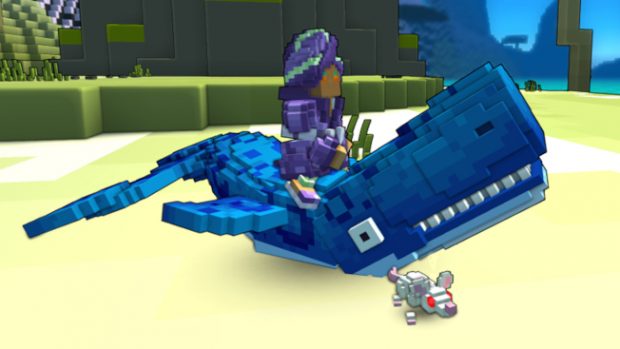 This summer, gamigo is rounding out the console availability of the voxel-MMO Trove by bringing it to Nintendo Switch. The game currently boasts 28 million players on PC, PlayStation, and Xbox, and gamigo is hoping this will expand its reach.
While the game will be available on the console this summer, gamigo has not offered an official date as of yet, but we do know it will be within a three month period starting in late June. In addition, as there's no detailed information, we can't tell you what (if any) special promotions there will be for those who download the game on the console. Although, there is a pretty good bet gamigo has something in mind. It's pretty standard practice at this point.
That said, we do have a bit of event news for already existing players. Trove is currently celebrating Towel Day — until June 2nd. This celebration of all things Hitchhiker's Guide basically consists of a new pack that can be purchased via the game's store. The pack, Babel's Bank, includes several themed items including a mount, some pets, and cosmetics.