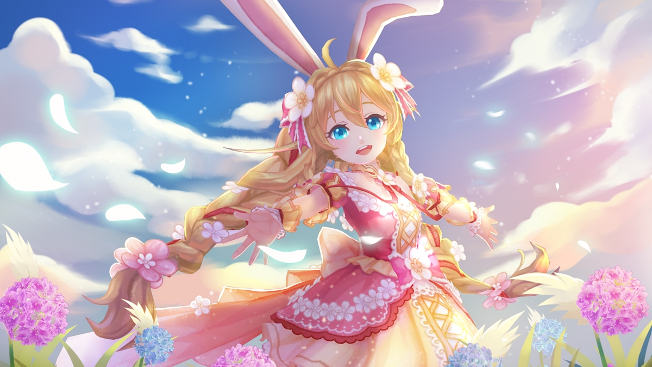 Twin Saga patch 18 has arrived, introducing some new content for players to enjoy. Included in the update is a new dungeon floating above the clouds — aptly called the Sky Garden. This dungeon can only be accessed by Level 80+ characters and will reward those who complete it with new legendary weapons, rings, and more. The dungeon will throw five waves of enemies at players before they'll have a chance to fight the main boss, Luna, and earn contracts.
Also included in the update is a new Senshi Quest for Bonny. Players can also obtain her adorable bunny costume.
If that's not enough, the update also adds a limited-time Chinese Valentine's Day event as well as the Holy Cabinet feature available to characters level 40 and above. Players can use the cabinet to activate additional stat buffs on gear that has been fortified to at least +20.