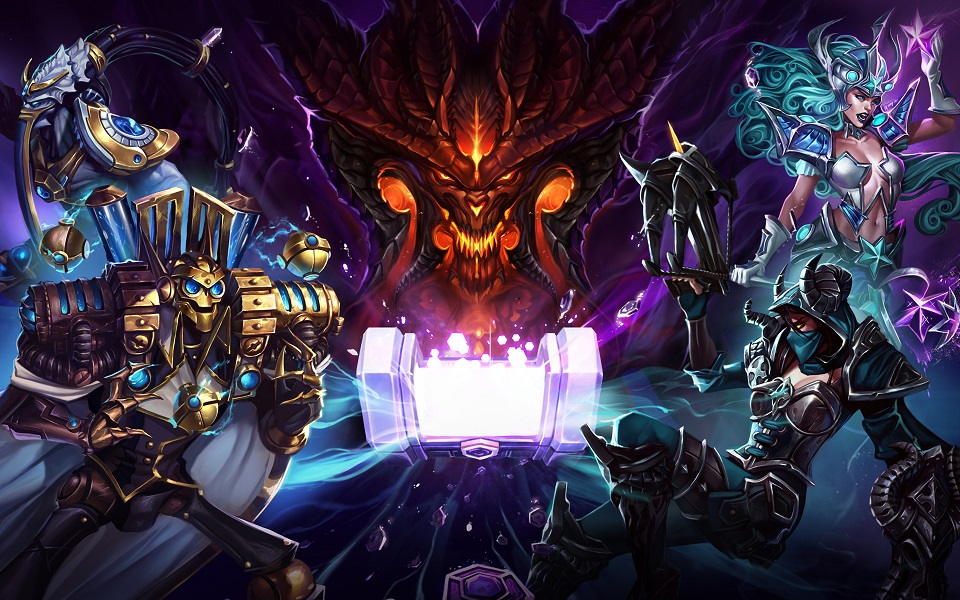 A committee of the UK's House of Lords has produced a report detailing the harms caused by gambling in the country, including an entire section (starting on page 110) on loot boxes in video games. According to one of their experts, Dr. David Zendle, "Loot boxes share many similarities with gambling." Zendle said that the "ideal thing to have happened would have been industry self-regulation," but since that hasn't happened, he's of the opinion that "some form of regulation external to the games industry is necessary."
The report references the loot box legislation that's been enacted in other countries, such as Belgium and the Netherlands. It also acknowledges the Children's Commission's report that recommended the government "take immediate action … to regulate loot boxes as gambling."
The various experts and reports stress that no action should be taken lightly or swiftly, especially considering the wide and varied nature of video games, including some that might seem like gambling but are not (consider in-game casinos that deal strictly in non-real-money currency). However, after nearly three years of evidence and debate — the release of Star Wars Battlefront 2 is seen as the "kicking-off" point of various investigations — the report concludes that "We agree that it is vital that any legislative changes are based on evidence; the evidence we have heard has stressed the urgency of taking action, and has not drawn attention to any unintended consequences."
As a result, the committee has reached the following conclusions:
We recommend that Ministers should make regulations under section 6(6) of the Gambling Act 2005 specifying that loot boxes and any other similar games are games of chance, without waiting for the Government's wider review of the Gambling Act.
We recommend that section 3 of the Gambling Act 2005 should be amended to give Ministers a power, analogous to that in section 6(6), to specify by regulations that any activity which in their view has the characteristics of gambling should be treated as gambling for the purposes of the Act.
As has been the case for years now, committees in the UK are making recommendations, though nothing has been passed into law yet. While this set of recommendations might seem more "binding" than others we've seen so far, it's still hard to take them too seriously, at least until actual legislation is passed.