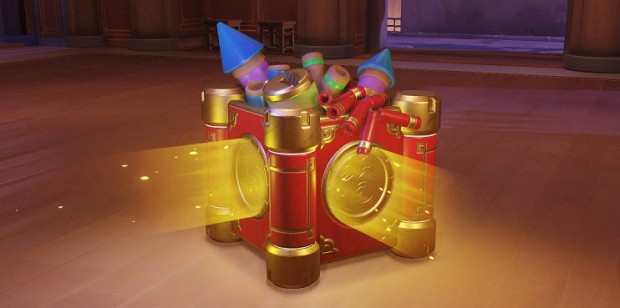 Following on the heels of the legal re-classification of loot boxes in The Netherlands, the Belgian Gaming Commission has brought down the banhammer on loot boxes in four games.
MMORPG.com has in part translated a statement from the Commission, saying that loot boxes in Overwatch, Counter-Strike: Global Offensive, FIFA 18, and Star Wars BattleFront 2 are illegal. They must be removed from those games or their makers will "risk a prison sentence up to 5 years and a fine of 800k Euro." The threat of prison time could be enough to force companies into action, since, as I noted when we first heard about Belgium potentially taking this action, 800,000 Euro would be a pittance to companies making millions off loot boxes.
EA removed BF2's paid loot boxes last month, which might have been prompted by this legislation, as well as the general fury surrounding loot boxes. As for Overwatch … maybe I'm a bit biased, as a fan of the game, but since they have nothing game-altering in them, even in the slightest, I've never had a problem with them. Still, if they have to go, at least we have an idea of what the items currently found in them might cost.