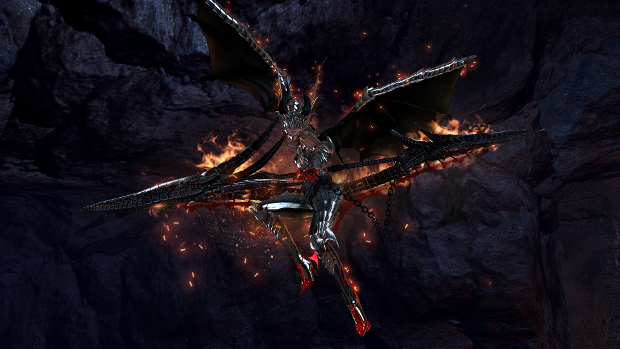 Vindictus' latest playable character may look like a harmless human, but she's really neither of those things. The last of her kind, Miri's a member of a lost tribe of ancient people capable of wielding the power of dragons. She might remind you a bit of a Dragoon, but her title in Vindictus is Draker.
Miri used a special weapon called the Dragonspine lance to defeat her foes. With it she is able to use execute attacks reminiscent of the dragons we all know, including transforming into her ancestral form to call down fire breathing dragons.
In honor of the new character, players who register Miri before December 4 will receive a free package containing all kinds of items to help them on their way. The package can only be used by Miri, but will be sent to the highest level character a player has and must be sent from there to their Miri character via mail. It has an expiration date and must be used within 30 days of being received. For a list of what's in the pack, as well as more details on Miri, head over to the Vindictus site.