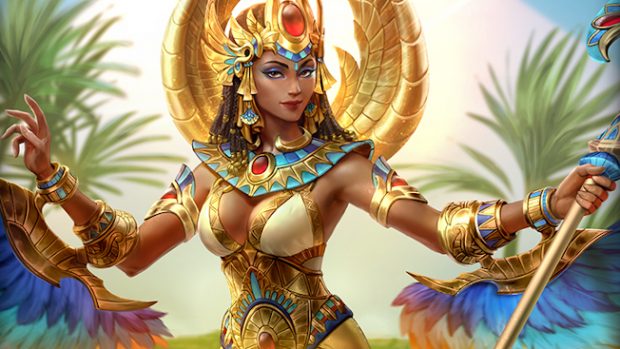 Here's a tiny bit of interesting news: Titan Forge Games posted the patch notes for Smite's upcoming 8.3 Update – Talons of Tyranny earlier today. The update offers a rundown on what players can expect in the March 23 update, including the new Heroes of the Wild Battle Pass, the introduction of the Plushiemax Chest (there are lots of chibis), and the Birthday Bash Event.
More interesting, however, is what can be found in the Quality of Life section of the patch notes. It seems that when 8.3 hits, one of the gods will have a new name. To address issues with site dinging content featuring the goddess Isis and demonitizing creators as a result, Titan Forge is changing her name to the Egyptian alternate spelling Eset (Ee-set).
The overall goal is to prevent content from Smite creators being penalized by accidentally being associated with the terrorist organization by content algorithms. Eset is one of several names the devs has to choose from and is recognized by museums and universities.
Also on the list of name changes, "Mayan" will be changed to "Maya" which is the proper term, and all associated images in-game will be adjusted to reflect that.