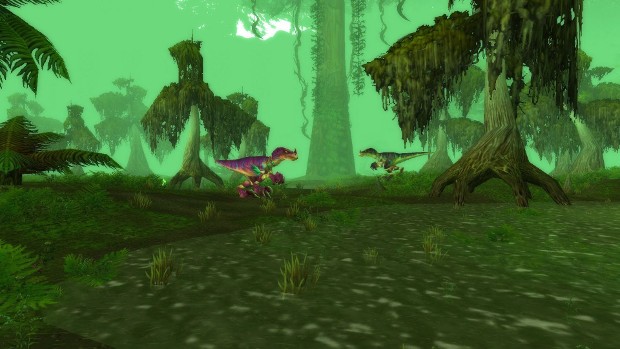 Thanks to a very small entry on a very long list of voice acting credits, we may now know the name of the next expansion to come to Blizzard's free-to-play card game, Hearthstone. Redditor Reidor — who apparently has more time and patience than the rest of us — posted a snippet of voice actor Lani Minella's 11 page resume where she lists "Hearthstone: Lost Secrets of Un'Goro" and five different creature/dinosaur voices she is credited with.

Longtime fans of World of Warcraft will recognize the name Un'Goro from one of the locations in the vanilla version of the game — a jungle filled with dinosaurs and other prehistoric nasties.
While at this point Lost Secrets of Un'Goro is still technically a rumor, (We still need that Blizzard approved announcement,) a voice actor-based leak is a pretty good indication it's real. Of course, we'll just have to wait and see.