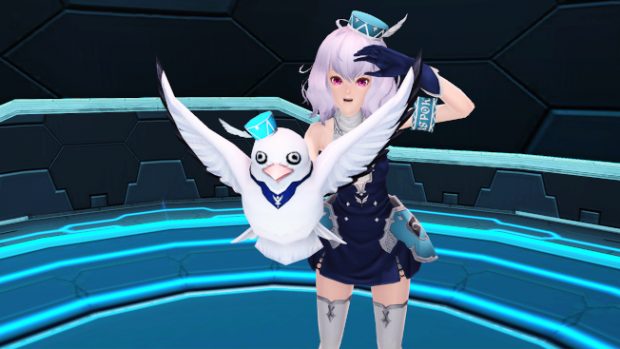 Starting today, a new AC Scratch Ticket is available in Phantasy Star Online 2. This is another crossover event ticket, featuring items inspired by the Idola Phantasy Star Saga mobile RPG. The Scratch Ticket collection includes weapon camos and outfits while players can also earn additional goodies such as backgrounds and stickers via gameplay.
The new scratch ticket offers players a chance at 24 new outfits, 3 outerwear pieces, 8 base wear, 3 innerwear, and 8 new CAST parts. There's also a slew of new hairstyles, eyes, and accessories as well as 7 new weapon camos, a new mag device, and 3 new emotes.
The FUN Scratch ticket also offers players even more accessories like trick umbrella hats and necktie headbands.
Both tickets are available as of today. However, the FUN ticket will cease being available earlier than the AC Scratch Ticket. The former ends on January 20, while the latter will last until February 10.