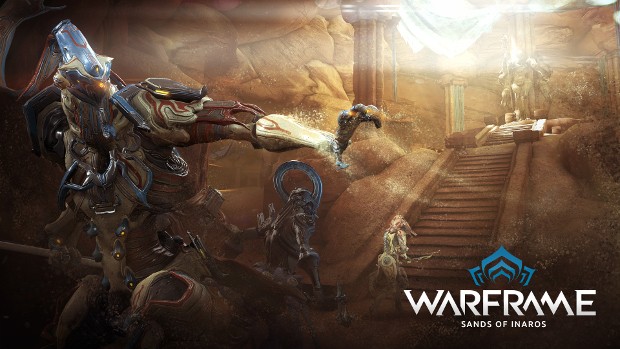 Warframe is celebrating its third anniversary. In honor of the big day, Digital Extremes is holding a special giveaway for console players who log into the game any time between 2pm Eastern on April 8 and 2pm April 15. All players who do will automatically be given a Lotus-themed lever action rifle — the Dex Sybaris. They will also be given anniversary gifts from previous years… If they don't already have them. (PC players have already received these gifts in a previous update.)
In addition to the giveaway, Warframe on consoles is also getting its next big update. The update, Sands of Inaros, is available today and introduces new gameplay modes for Orokin Moon, a new quest, and the mummy-themed Warframe.
Full details on the update and giveaway can be found on the official Warframe site.