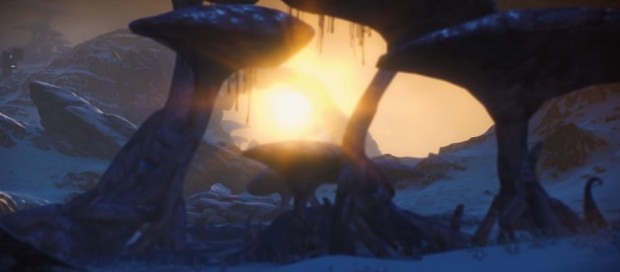 A trio of lucky Warframe partners got the trip of a lifetime back in March, when they visited Digital Extremes' studio to get a sneak peek at the dev build of Venus. Their trip culminated in a video highlighting the Venusian visuals, which shows that — contrary to popular belief — Venus is icy instead of super-hot. Take that, Venera 7!
The Warframe site has more info on last week's dev stream, where the Venus video was shown off, including a lighter "Sunny Solaris" video, and more info on the Fortuna, Orb Vallis, and Railjack content updates. Regarding the former, DE is saying it's "Unhappy with how grindy and isolated Plains of Eidolon was. Learning from our mistakes." That's good news.
For Railjack, we learn that the demo ship is much bigger than it appeared on the demo, with "an entire lower level, in addition to extra side-rooms." You can play with a team or solo, and it's "not a singular trial, this is a new system with different missions." Yay, variety!