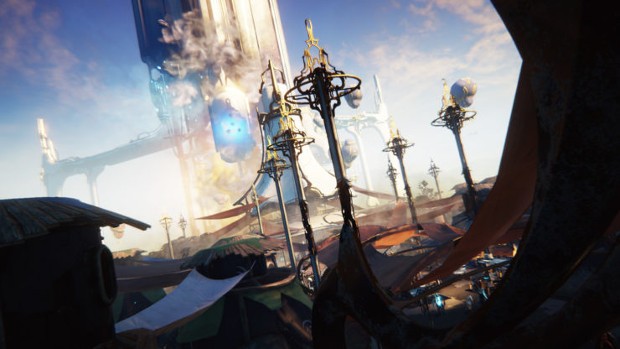 We still don't have a precise date for the launch of Warframe's new Plains of Eidolon update, but we do know that it will be arriving on PC sometime next week with the PS4 and XBO versions being slated for November. The new update introduces the open world environment Digital Extremes has been teasing players with for a while now.
The update will introduce the game's 34th Warframe, Gara — a deadly lady with the ability to manipulate glass. Her abilities include using a glass blade to attack her enemies, either with a thrust or an 180-degree sweep. Another ability surrounds the target with swirling shards of glass, and another creates a ring of mirrors around a target area.
Also included in the update are new weapons, reinforcements, and some new fashion accessories. For more details on the upcoming update, check out the Warframe site.