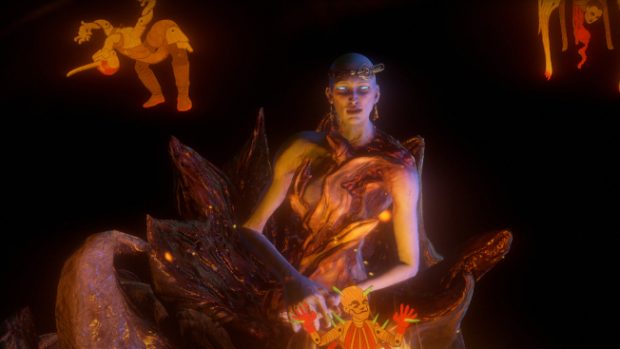 Today, Digital Extremes hosted yet another dev stream, offering Warframe players a look at plenty of upcoming content, including the Heart of Deimos 1.5 update, Deimos Arcana, a new enemy, and the new Alchemist Warframe, Lavos. Unfortunately what they've pretty much had to say about the new Warframe was just to offer a look at his art and tell everyone his name.
As for Deimos Arcana, this update will introduce new sub-terrain bounties. Players will need to visit Mother to activate them. There's also a larger subterranean area to accommodate those bounties and new lore. Of course, there are general quality changes as well.
The stream also shows off the Halloween-themed event, which involves Daughter. Apparently she's gotten into the sprit and has adorned herself with pumpkins and is offering players some creepy cosmetics as rewards. Players can get a peek at the new event along with the rest of the new content in the dev stream below.