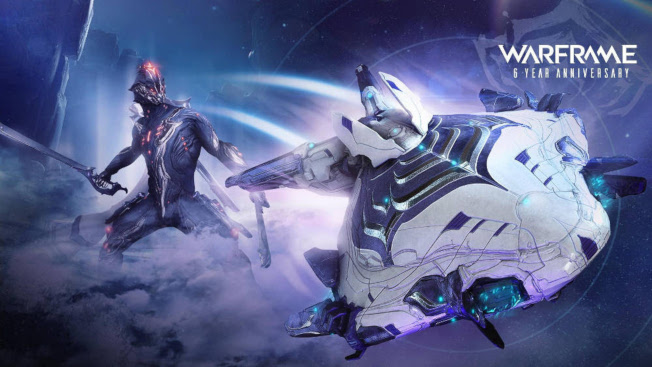 Warframe got a pretty big present for its 6th birthday. Today, the game's developer announced that the 50 million registered users mark has been hit. According to the press release, this means that 2018 was the game's biggest year of growth since launch.
As is customary with game anniversaries, Digital Extremes has decided to celebrate by offering players free in-game items. These items will be available this Wednesday, March 27 and will include a new skin for the Liset landing craft, the Dex Excalibur skin from last year, and all previous anniversary event items.
To get your hands on these goodies, simply log in on Wednesday and play.