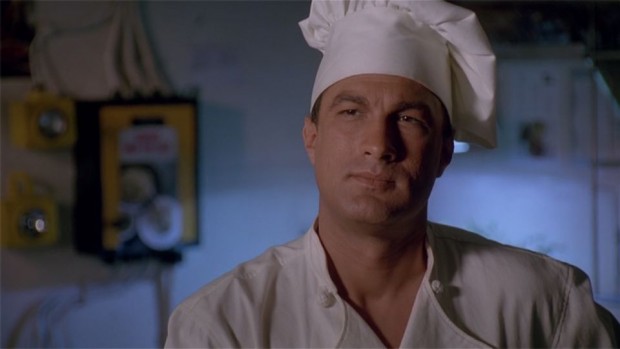 Time travel can really sneak up on you. When I woke up this morning, I could have sworn it was August 24, but then I read a headline and realized I'd been transported back to April 1.
Wait a minute… this is real? OK then…
Wargaming has announced that Steven Seagal is now a part of the World of Warships' crew, where he'll be serving as "Heroic Battle Adviser," whatever that means. The Under Siege star "will be scrutinizing all the vessels on offer to ensure they truly deserve the title of Hero" and the dev team "will hang on his every command." The mind boggles at the possibilities.
Seriously, though, Wargaming has never been shy about allying itself with other properties to promote its products, whether it's a WW2 tank movie or a seafaring anime. Steven Seagal's involvement is probably just an instance of the company using the actor's name recognition to draw in players from an older demographic that remembers when he was still relevant.
Or hey, maybe he will be joining the dev team full-time. I look forward to the ships he designs as being Hard to Kill and Out for Justice — just as long as they don't wind up… well…