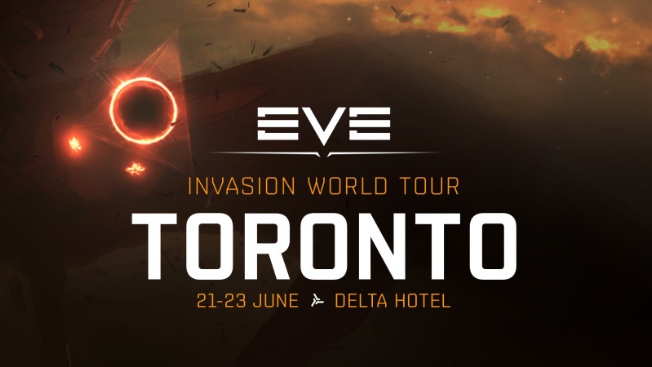 Yes, yes. We know. EVE Online is just barely free. But it is kinda, sorta free and this is fun news for the Canadians — who have yet to have an EVE event of their own — among us.
Tomorrow, on June 21, the EVE Invasion World Tour will arrive in Canada for the first time as a weekend-long event kicks off. The event will take place at the Delta Hotels Toronto, in Toronto.
Unfortunately, tickets to attend the event in person have already sold out. But, that doesn't mean you can't get in on some of the action. CCP will be streaming part of the event on their Twitch channel. A full schedule can be found on the EVE North Megablog.
For those in other areas, there are four more stops on the tour:
Fanfest HOME (Player's home, Finland), August 23 @ Kimitoön. Participate via livestream; details to be announced.