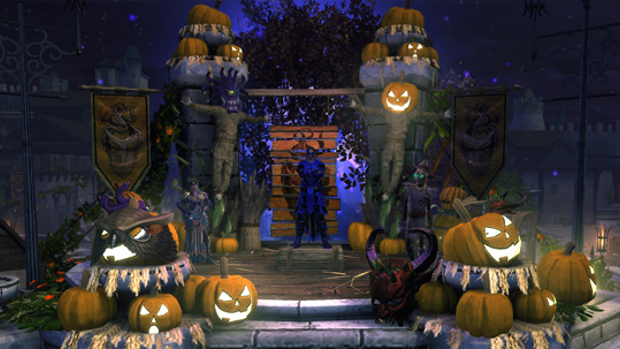 In the spirit of Halloween — and dressing up in fun costumes — the Masquerade of Liars event will be rolling out in Neverwinter on Tuesday, October 23. Longtime players of Neverwinter will already be familiar with the event, but they'll also have new things to look forward to — including the Contest of Liars which allows three factions to compete for your attention in exchange for rewards.
During the event, players will be able to complete two daily quests and earn rewards. The Wandering Scarecrow also returns — along with Skeletons — ready to create all kinds of havoc.
And, of course, there are the rewards. This being a Halloween event, players can look forward to all kinds of masks, including a unicorn head mask. There are also complete fashion sets, dye packs, and more.