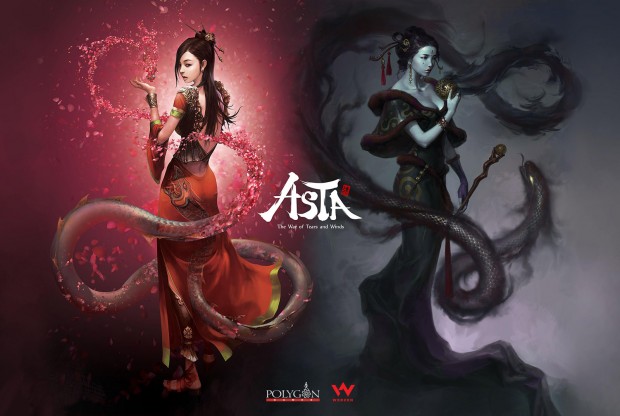 Webzen, publisher of C9, has inked a deal with Polygon Games to bring the Asian culture inspired MMORPG, ASTA, to Western markets. While no release date or window has been revealed yet, ASTA is currently billed as being available "later this year."
From the press release:
ASTA – The War of Tears and Winds is a lively MMORPG featuring a rich world inspired by Asian culture, and offers a unique element of Asian fantasy along with vibrantly colored graphics. ASTA will offer players a variety of options for races, classes and characters, along with classic MMO features like PVP battlegrounds and guild battles, a broad crafting system, scenarios and quests with rich lore, a player-driven economy and rewarding dungeons.
Richard Sunmyoung Moon, Head of Global Business at WEBZEN, states: "We are very pleased to bring this new game to MMO enthusiasts in the West through our WEBZEN.com portal. Having years of service experience with free-to-play MMO games, we will work along with the developer to continuously localize and develop the game for the Western market."
Until we receive some "official video," here's the GSTAR 2012 trailer courtesy of YouTuber PlayScopeAsia. You can get a look at some gameplay late in the trailer