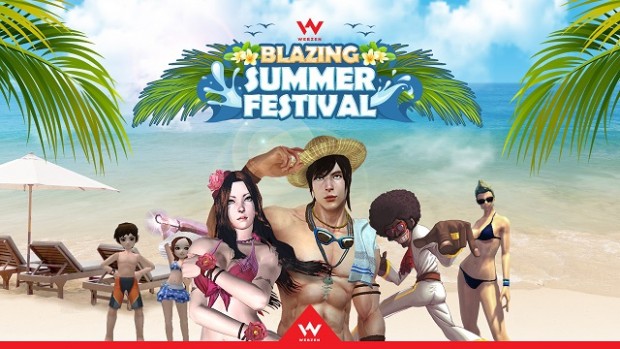 You like free stuff, right? Wait, you're reading this site, so of course you like free stuff!
Webzen's giving away a lot of free stuff to players of its games over the next few weeks, as part of its Blazing Summer Festival. First off, there's the Blazing Card Battle, a mini-game you can participate in once per day just by visiting webzen.com. A win nets you an in-game prize for one of Webzen's games: Archlord 2, Continent of the Ninth Seal (C9), Mu Online, Rappelz, or Flyff.
If you actually want to log into a game to get rewards — seriously, who does that? — you can participate in in-game events for each of those games, along with Age of Wulin. There are also bonuses for buying Wcoin, Webzen's global currency; full details on all the promotions can be found here.