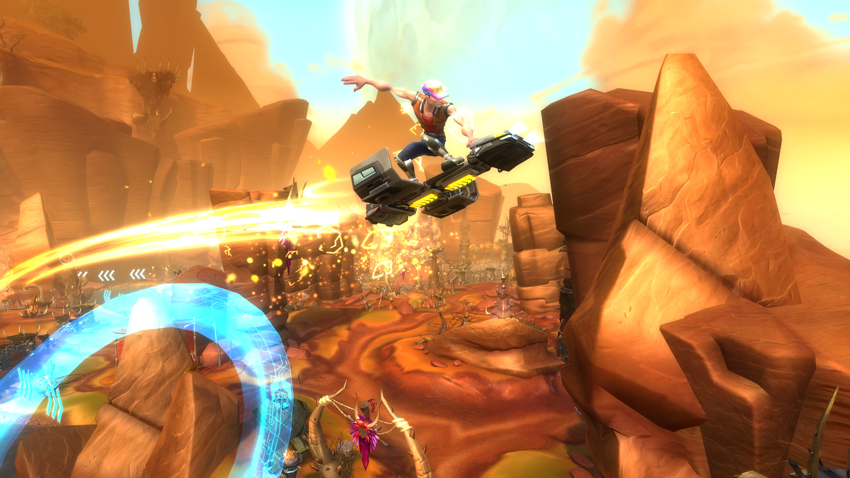 The WildStar team is getting in on the Back to the Future Day fun by celebrating all things hoverboards. Over the next five days players will be able to participate in the Hoverboard zPrix Invitational and test their hoverboarding skills.
The Invitational takes place on zTracks (courses) located in three different regions of Nexus. Hoverboarders will have a chance to show off their skills in the forest of Celestion, the desert of Deradune, and the icy slopes of Whitevale. Each track has daily quests associated with it and offer chances at celebration-specific loot.
For more information on the event and how to participate, read the official announcement on the WildStar site.