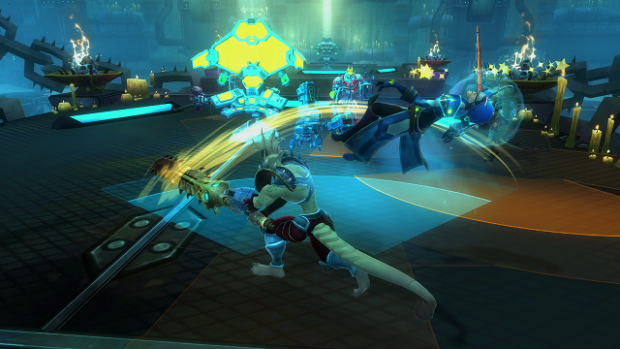 WildStar's launch and first year didn't go so well, but at least Carbine Studios is showing the willingness to make changes. It's like a relationship gone sour: "Please come back, I can change!"
The free-to-play transition is the big one, but mechanics-wise, there's a lot more going on to draw players in, new and old. Primary among those is making sure players understand how their characters' stats work, and that's the topic of a new dev diary today by Lead Combat Designer Steven Engle. For the most part, things are being simplified, with several well-named but esoteric stats, such as Moxie, Brutality, and Grit getting the boot.
Several of the remaining stats are getting a bit of streamlining as well, while several new ones are being added. In addition, runes can no longer boost Assault or Support Power and there will be an effort to limit power creep at high levels.
What else would you like to see different about WildStar for its F2P launch?