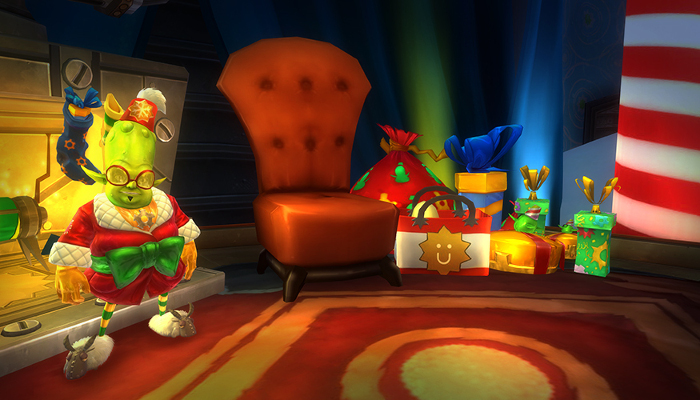 WildStar's Winter Extravaganza is upon us. NCSOFT and Carbine Studios announced today that the annual holiday event will take place between December 16 and New Year's Day.
Fans of the free-to-play game can look forward to a true holiday experience — shopping at Protostar's SuperMall-in-the-Sky, snatching up deals on a variety of in-game items, including costumes, housing items, and more. After all, we all know that good sales are what the holidays are really about.
Of course, since the Protostar Corporation wants you to spend all the money you can on their sales, they're offering you ways to earn some ColdCash — which can be used exclusively to purchase Winterfest stuff.
Full details on how to go about turning all your hard earned ColdCash over to the Protostar Corporation can be found on the WildStar blog.