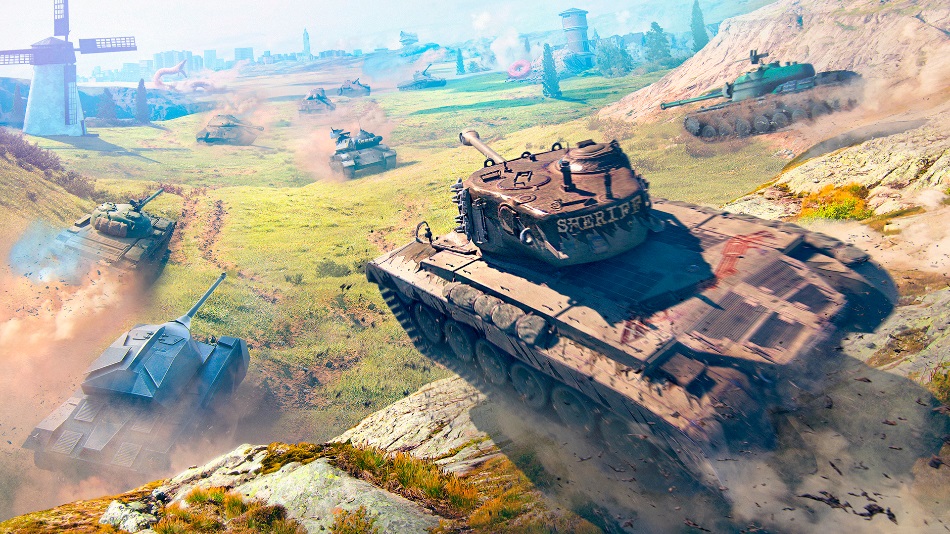 You can now take World of Tanks Blitz with you wherever you go, as Wargaming has released its free-to-play tank battler game on the Nintendo Switch. I mean, you always could take it on the go with you, since it was on mobile devices, but now it's even more … go-able? Go-riffic? Go-rilla?
You'll be able to play with and against those mobile players, or players anywhere, as Blitz on Switch offers full cross-play with all other platforms. You can also bring your Wargaming.net account over with you to the Switch to keep and continue your progress. Even better, you don't need to pony up for a Nintendo Switch Online membership to play, making it a truly free-to-play experience.
From now until Sept. 9, you can receive 1,000 Gold, a three-day Premium account, and the T2 Medium, a Tier II American medium tank, for logging into the game on Switch. Learn more about World of Tanks Blitz's transition to Switch on the Blitz website.