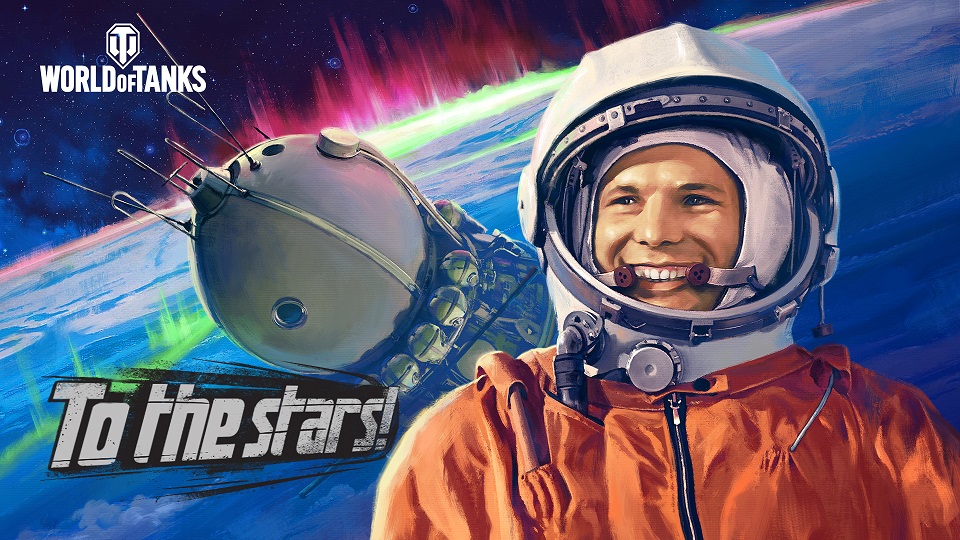 World of Tanks is heading into space — and no, that's not an April Fools' joke, like this was. Starting today, players can celebrate the 60th anniversary of manned space flight by participating in the "To the Stars!" campaign with prizes centering around Yuri Gagarin's historic orbit of the Earth on April 12, 1961.
The new campaign will have players collecting Star Points through daily missions. With those, they can purchase loot such as a unique 2D style based on Vostok 1 and Yuri Gagarin himself as a commander, whose "voice lines have been specially recorded by a professional voice actor who has mimicked both the diction and intonation of this space hero."
As a collective, players will also be tasked with completing daily stages until April 12 to unlock more of Gagarin's story in the game. The event as a whole runs until April 19. For more on the To the Stars! event, check out the page on the World of Tanks website.