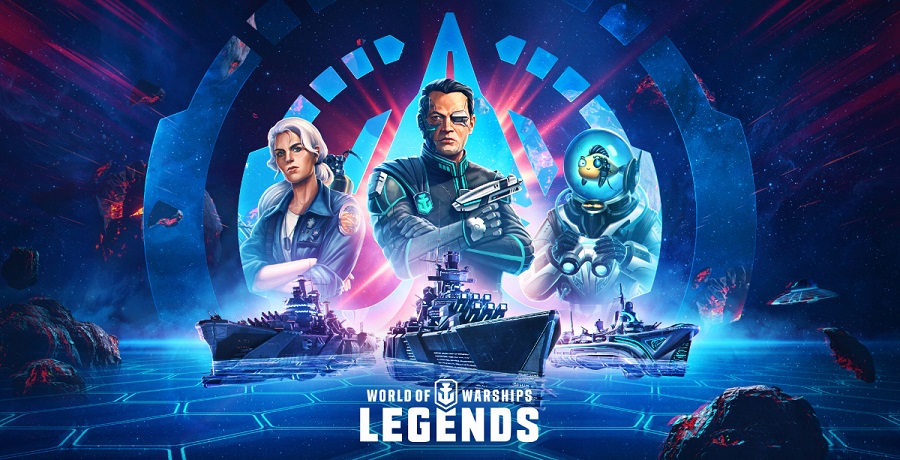 It's that time of year again: time for sooper-seerious war games to show their silly sides with April Fools' shenanigans. As ever, Wargaming is leading the way, with events planned for next month in two of their titles (and likely more to come as the last week of March ticks onward).
In World of Warships: Legends, captains are taking off for the final frontier in Stellar Clash mode, which runs until April 12. This mode is a kind of battle royale that pits nine players against each other in a competition to be the last ship sailing — er, flying — or to capture the point. Power-ups scattered throughout the map will increase your ship's capabilities, and the currency you earn can be spent to obtain permanent space-themed skins, the three commanders from the mode, or the premium destroyer Yukikaze. Learn more on the World of Warships: Legends website.
World of Tanks: Blitz is also going to space, but in a literal sense. The team launched a replica of a Tier VI Cromwell B medium tank 15 miles up, as can be seen in the video below. As in-game events go, there's an Operation Red Planet Battle Pass running through the entire month, as well as weekly events from March 26 to April 18. Details will be posted soon on the World of Tanks: Blitz site.