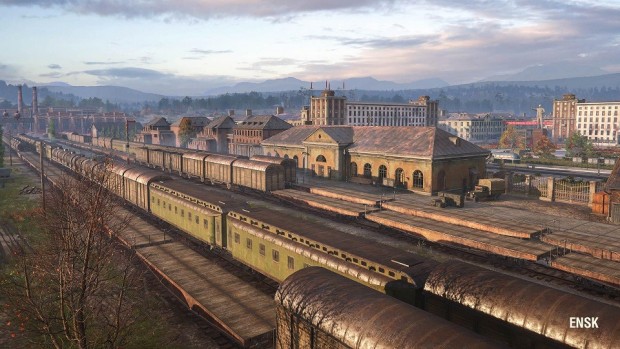 The engine overhaul for World of Tanks that was announced late last year and promised as coming in March will be … coming in March, it appears. Who knew that was possible in video games?
Update 1.0 is the title, and it's going to feature 30 remastered maps and music by the Prague Symphony Orchestra. The garage UI is also getting the deluxe treatment and will feature actual people hard at work on your tanks. There's far more media than we can show off here on the World of Tanks website, so head over there to enjoy a feast for the eyes and ears.
If you want to see how it looks and plays for yourself, you can hop into the beta by following the instructions on this page. If you're more interested in how you can progress in the live game, Wargaming has a series of missions underway until Update 1.0's arrival, and you can learn about them here.