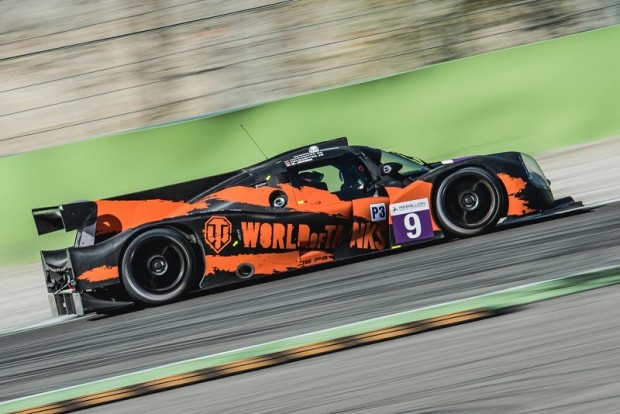 Tanks aren't known for their speed. In the first episode of Hi-Lo, one of the questions was about the top speed of a particular tank. The answer was 55 kph, which is about 35 mph.
Traveling slightly faster than that will be the Ligier LMP3 operated by Belarus-based AT Racing at the Le Mans series of Formula One racing events this year. And it'll be sponsored by World of Tanks, sporting the game's branding as it zooms around tracks throughout Europe. The car will be driven by AT Racing's father-and-son duo of Alexander Talkanitsa Sr. and Alexander Talkanitsa Jr., along with by Mikkel Jensen.
The car will be featured at events in Silverstone, UK (April 14-15), Monza, Italy (May 12-14), and the Red Bull Ring in Austria (July 21-23). It will not, however, be sporting a 75mm cannon or even a machine gun for anti-personnel purposes, as they would likely cause too much drag and have a negative impact on the car's top speed.