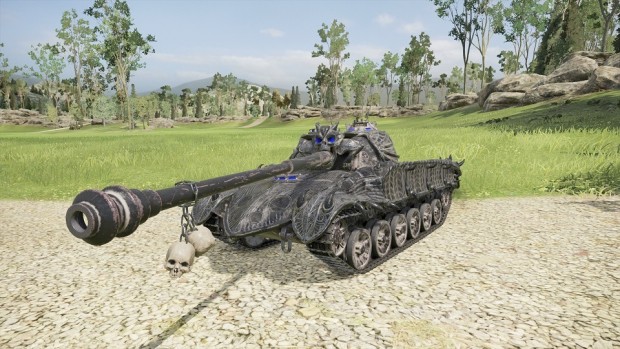 We're less than a week out from Halloween, but that still gives Wargaming enough time to inject some spookiness into World of Tanks: Mercenaries, the console version of World of Tanks. "Monsters Awakened" runs from Oct. 26-29, letting players take the helm of their very own monster tanks to duel to the (un)death in a special "Grim Graveyard" map. The monster tanks are modifications of their base versions, with special powers and hideous new looks.
After Monsters Awakened goes away, on Oct. 30, Update 4.7 drops for the game, with a new map, new mercenaries, and a bunch of new high-tier Soviet tanks. November brings Veterans Day and "Tanksgiving" events, with a new nation, and discounts for Black Friday and Cyber Monday.
Learn more about World of Tanks: Mercenaries' upcoming events here.