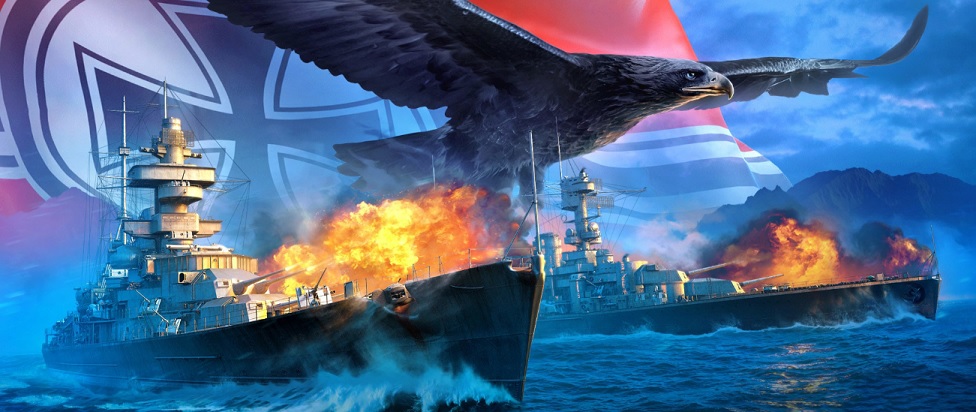 Console-based World of Warships: Legends has a big update today, adding German ships, a new campaign, and various improvements to the overall user experience.
Germany represents the sixth nation to join Legends' roster, following the U.S., Japan, Great Britain, Poland, and Russia, and includes a suite of some of the most famous cruisers, destroyers, and battleships in German history. Seven new German commanders join the fray, lending their unique characteristics to their ships.
Also going live today is the new Search & Destroy! campaign, which offers rewards in the form of a German-themed currency, Deutschmarks, which can be used to purchase items from the Admiralty section. Other rewards include new consumables, commander items, and national commander crates.
Other additions with today's patch include the implementation of a Service Record, so players can keep track of their overall progress; Commendations, to help improve commanders' skills; and modified map spawn configurations.