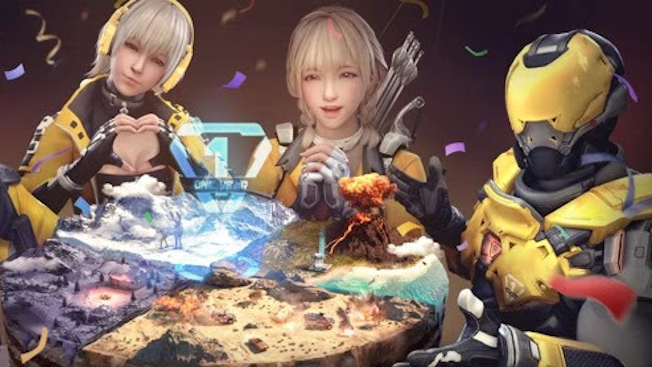 So, apparently it's been a whole year since Ring of Elysium came out. I personally wouldn't have guessed that, but hey. My bad sense of the flow of time aside, this — of course — means that Aurora Studio has some celebratory activities planned for the big event.
Beginning tomorrow, September 19, a month-long celebration will kick off, offering players a variety of activities to take part in as well as unlockable anniversary editions of characters and some limited DLC. The first week of the event, players will have a chance to unlock special edition versions of Hikage, Alfonso, Saki, and Stella by participating in specific quests and collecting the required items needed to unlock them.
The events will also include a special Anniversary Carnival that rewards players for participating in specific limited-time game modes. And, as mentioned briefly above, there will be a special, free DLC containing a few limited-time items, including a customized M4A1 skin.