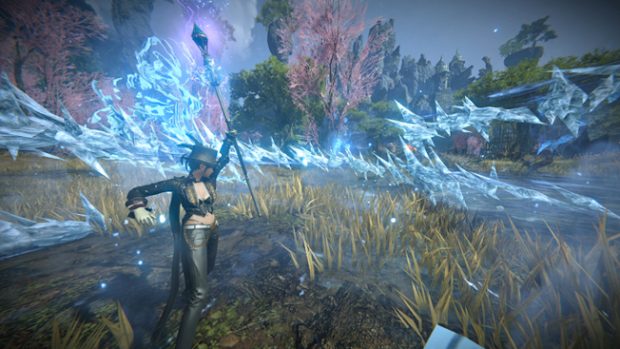 It looks like Elyon (or the game formerly known as Ascent: Infinite Realm) is chugging along at a steady pace and, if reports are correct, will be releasing in Korea around December. Unfortunately, we haven't gotten a lot of information about the game here in the West. In fact, the last time we reported on it was when the name change happened. (Although, part of that can be attributed to the fact that we still don't know what the monetization will be like.)
Luckily for us, streamers are still sharing video of the game and there are those more than happy to translate the information found on the game's site — until, eventually, YouTuber Hakurai took all that information and turned it into a handy 22 minute video detailing everything that's known about the game so far. The video covers the game's races (four of them), classes (five), the variouis kinds of PvE and PvP content, housing, progression, and more. They've also included links to the various topics in the video's details — as well as links to the various people the information was gathered from. If you're still interested in what's going on with the game, you can check the video out below.
Credit where due, we actually saw this on MassivelyOP before we saw the reddit post in our travels, so we'll source to them here!