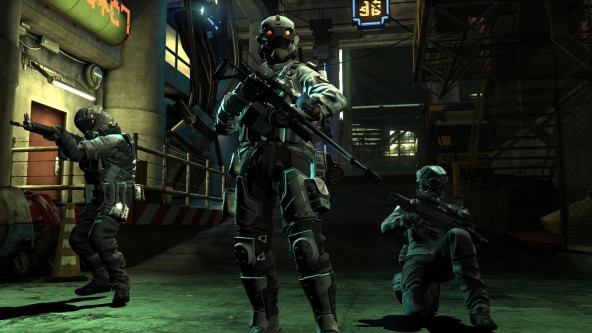 Blacklight: Retribution is moving on.
The owners of BLR developer Zombie Studios made the announcement today that they would be retiring and shutting down the company. The goodbye letter was posted to the Zombie website Wednesday evening: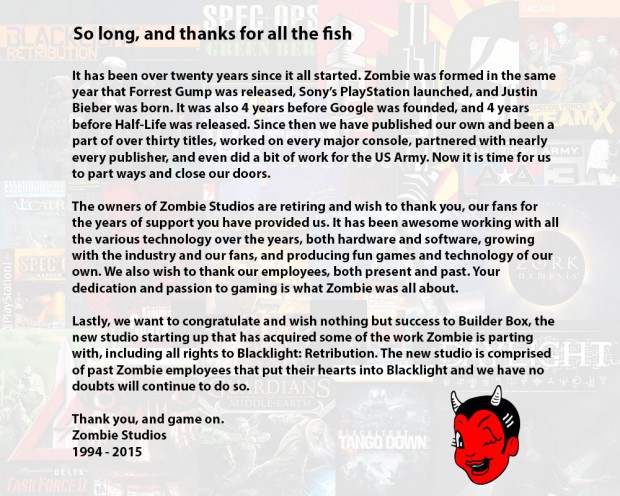 As noted in the letter, continuing development of the F2P shooter, which is published by Perfect World Entertainment, has already been transferred to Builder Box Games. The changeover actually occurred on Jan. 1 and was announced in the BLR forums. Builder Box Games employs much of the staff that created Blacklight: Retribution, including Zombie Studios' former Director of Production and Technical Director.