Subscriptions vs. F2P: A Matter of Mind Over Money?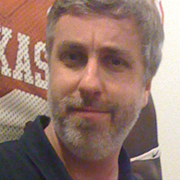 By
Jason Winter
, News Editor

In a recent guest column on MMORPG.com, Goblinworks CEO Ryan Dancey responds to a Forbes article that casts doubt on The Elder Scrolls Online's ability to succeed as a subscription-only MMORPG. Both articles, as well as Forbes writer Paul Tassi's response to Dancey, are long and informative, and good reads, but I'd like to focus on one particular point in the debate.
Dancey puts forth a notion that we've suspected all along: that some MMOs launch with a subscription but with every intention of switching to F2P with an optional sub down the road. I don't think that was the case with Star Wars: The Old Republic – I honestly think BioWare thought they could maintain subs – but I'd say it could very well be true with The Elder Scrolls Online, and was almost certainly true of The Secret World, which converted to buy-to-play a few months after launch.
He's right, too, in that it does make sense from a financial standpoint, a point that Tassi also concedes. Those initial box prices plus subscription fees can result in sales in the hundreds of millions of dollars. SWTOR sold two million copies right out of the gate, and I'd be shocked if TESO didn't manage those numbers, at least, in its first few months.
But I'd contend that the decision between subs F2P is about more than just math. Even now, nearly five years after Dungeons & Dragons Online went F2P and really pioneered that model in the West, and has been followed by dozens of other successful and acclaimed subscription-free MMOs, there's still the perception that "F2P" = "subpar" or, when considering a game that switches models, outright failure.

That's not entirely unwarranted, I'll grant; there are plenty of awful F2P games out there. But so many of the arguments revolve around the constant harassment of cash-shop popups or the reminder that you're not getting the "full" game or other hits to one's psyche that are, more often than not, larger than the hits to one's wallet.
There are still a few blatantly pay-to-win games out there, but those aside, it's really not that hard to play any F2P game out there for less than $15/month. Sure, if you demand every shiny bit in the cash shop, every flaming sword, every diamond-encrusted piece of armor, it'll cost you, but you wouldn't have time to accumulate all that stuff in a typical month of subscription gaming anyway. Some games can toe the line between cosmetics and advantage, but relatively few newer games obliterate that line.
Rather, I think it's the psychological effect on gamers that make them think they're getting ripped off, even if they aren't, at least compared to a box price and subscription. We can still complain about SWTOR's cash shop, but was it more expensive to buy the base game for $60 two years ago or to pay to unlock all your hotbars, helmet slot, and so on? It's often the feeling of being nickel-and-dimed that irritates gamers, myself included – I've never gone back to SWTOR – more so than the actual cost. And so many free-to-play games feature the word "FREE" so prominently that it's easy to see why people bristle at the notion of having to pay, even when they're being offered a potentially better deal than a subscription.

Which brings us back to TESO: I contend that launching with a box price + subscription and then switching to F2P or B2P a few months to a year down the road will create a worse perception problem than if it had adopted a non-sub model from the start. The notion that ZeniMax is "waffling" or that the game is "failing" is supremely negative PR and people who grew used to the sub will grouse about having some aspects of it taken away or at the invading "freeloaders." Human emotion is difficult for sales charts to predict.
Dancey at least is up front about his game's (Pathfinder Online) intentions: "We'll begin with subscriptions only, and transition to microtransactions as soon as it makes sense to do so." If this approach is planned and from day one, as it is with Pathfinder and, as some believe, with The Elder Scrolls Online, maybe being honest about it is the better choice, even if it does cost you some initial sales.
Or maybe not. Because hey, a hundred million dollars is a hundred million dollars, and that kind of money can offset a lot of bad PR.
---
About the Author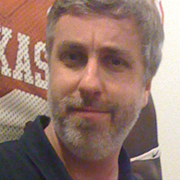 Jason Winter
,
News Editor
Jason Winter is a veteran gaming journalist, he brings a wide range of experience to MMOBomb, including two years with Beckett Media where he served as the editor of the leading gaming magazine Massive Online Gamer. He has also written professionally for several gaming websites.
---
Read Next
You May Enjoy