Tim Sweeney's Civil Rights Comparison Makes Mockery Of Fortnite's MLK Jr. Event
But it seems to have had the desired effect.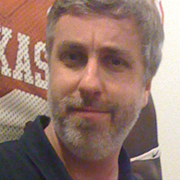 By
Jason Winter
, News Editor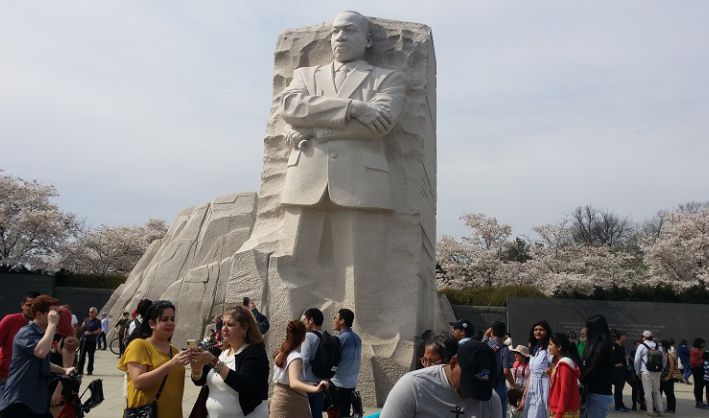 By now, you've probably heard about "The March Through Time" event that ran last week in Fortnite, a collaboration between Epic Games and Time magazine. If that's somehow not the case, here's a quick refresher: Fortnite recreated a version of Washington, D.C. in 1963, when Dr. Martin Luther King Jr. gave his famous "I Have a Dream" speech on the steps of the Lincoln Memorial. A 17-minute video of the speech played in its entirety while players explored the area, which included "museum-inspired points of interest, and collaborative mini-games," earning a "D.C. 63" spray as an achievement for completing all the event's challenges.
Fortnite has played host to plenty of concerts, movies, and other events within the game before, so perhaps it wasn't surprising that Epic Games would manage something like this. But Dr. King's iconic speech, and his lifelong struggle, are hardly on par with a Travis Scott or Marshmello performance, so perhaps it was the shock of seeing such a serious topic presented in a game where you can dress like a banana that took some getting used to.
Or maybe it was the subject matter itself. You might say that this is the second time that Fortnite has considered itself a champion of civil rights. The first time was when Epic CEO Tim Sweeney compared his fight against the "monopoly" of Apple and its tending of the App Store to the Civil Rights movement that was synonymous with Dr. King, because "the laws were wrong. And people disobeyed them, and it was not wrong to do so." In Sweeney's mind, Apple not letting people shop how they want is equivalent to being forced to drink from a "Colored" water fountain, among other atrocities. It was a revolting comparison – and one that Sweeney clarified to make sure that, no, you're not misconstruing him, and yes, that's exactly what he meant.
It's that level of cognitive dissonance on this particular topic, that detachment from the reality of others, that pushes the MLK event in Fortnite from intriguing to loathsome. Gaming is a powerful medium, and one that I believe can be a force for good and positive change for the world. If it was any other game or company doing something like this, it would be fine. If Fortnite was addressing any other serious historical topic, like women's suffrage or the Holocaust, it would (maybe) be fine. But this particular topic, demeaned and cheapened by a man who thinks himself the tech-age billionaire equivalent of Dr. King? I'll pass.
Even if there wasn't such baggage, the event would have, and is having, issues that should have been easily predictable because people on the internet are people on the internet. Epic had to disable several emotes in the space where the speech is going on, which should have been easily predicted; last year's in-game Black Lives Matter event was marred by people hurling tomatoes at a video screen running an anti-racism video.
And maybe, just maybe, a shooter isn't the place to honor someone who was gunned down by an assassin. (Speaking of people who were assassinated in the '60s, did you see that Tim Sweeney now thinks he's the modern-day equivalent of John F. Kennedy?)
Perhaps the biggest snub of all, though, is the reluctance of prominent members of the King family and his legacy institutions to participate. The official Martin Luther King Jr. Center and Dr. King's daughter, Bernice King, have both made it clear that they were not involved in the event in any way. Intellectual Properties Management, the for-profit corporation that did license Dr. King's likeness for the event, is headed up by his son, Dexter King. It's not the first time the question of tastefulness has come up in the licensing of Dr. King's image or words; a Super Bowl commercial in 2018 used his voice to sell pickup trucks.
With all that in mind, was The March Through Time a bad thing? As much as I want to excoriate Sweeney and everyone else associated with the event, I can't. When I searched Twitter for the hashtag for the event, #FNDC63, I expected to find, shall we say, less-than-kind things being said about Dr. King's life, work, and Black people in general.
Instead, I was greeted with a level of positivity that I didn't think still existed on the internet, with post after post lauding the event and issuing warm mentions of solidarity and encouragement.
Such a surreal experience. We need more of this! ✊?¬ワᄄ #FNDC63 pic.twitter.com/hTygUejTee

— KourtWithAK (@KourtWithAK) August 26, 2021
While I'm not an American, Martin Jr definitely shook the whole world, and I hope I can be apart of a brighter and colourful future #FNDC63 pic.twitter.com/X7bTMVsdj7

— AdvLAMP (@AdvanceLAMP) August 27, 2021
My son and I watching/listening to the I Have a Dream speech in @FortniteGame.
First we completed the challenges, then we joined a 2nd time and sat and listened together.
Words are so powerful. Use them with purpose.#FNDC63 pic.twitter.com/1j0f4hdD4G

— Stuart Duncan (@autismfather) August 30, 2021
Fortnite did something amazing with this, and I commend them for taking that extra step that so many in this world don't take, we are all tied together ?￰゚マᄐ?￰゚マᄒ #fndc63 pic.twitter.com/sEJiyuLqXW

— The Big Macz (@FnBigMacz) August 27, 2021
Being out of school and seeing this on fortnite really got some tears outta me ? Love that they included this to educate the young ones!! pic.twitter.com/jneWmaJiA8

— ? ? ? ? ? (@sadgurlina) August 27, 2021
What's that saying about something good coming from a bad person? You know, if a political leader you dislike makes a decision you actually agree with, that you should congratulate them? Maybe there's no saying for that, but if there was one, I feel like it should apply to Tim Sweeney and this event. He's absolutely the wrong man to present this message, but he did, and it seems to have been a good idea.
I'd still like for him to walk back the comparison he made last November – and I'm still not going to use the Epic Games Store until he does – but if his work, and the work of all the volunteers and employees who brought The March Through Time into existence, can make something like this happen ...
its so hard, i hate fortnite, but only way son can interact with achool friends through the summer, initially felt horrified Mlk was being portrayed in this way, but 10yo son(huge history fan and loves Mlk)was overjoyed he was in Fortnite. Said his friends would know him now.

— Sue Donbavand Clough@lavenderandthyme (@sueclough1970) August 26, 2021
… then maybe I'll give him the benefit of the doubt next time. Try not to screw it up, Tim.
---
About the Author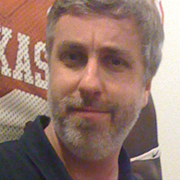 Jason Winter
,
News Editor
Jason Winter is a veteran gaming journalist, he brings a wide range of experience to MMOBomb, including two years with Beckett Media where he served as the editor of the leading gaming magazine Massive Online Gamer. He has also written professionally for several gaming websites.
---
Read Next
You May Enjoy