Upcoming Free-To-Play "Cozy" MMO Palia Closed Beta First Impressions
I like it, but I have concerns.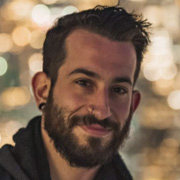 By
Matthew D'Onofrio
, News Editor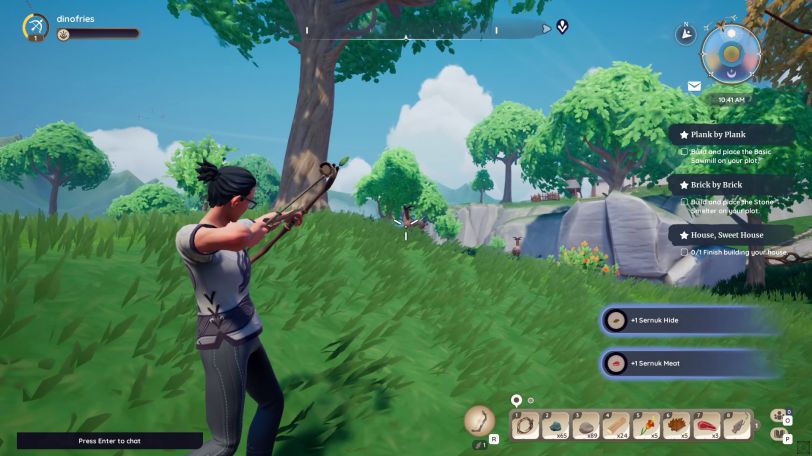 Palia is a free-to-play "cozy" community life simulation MMO you likely know about that's launching on PC and the Nintendo Switch. It is developed by Singularity 6, a team that includes ex-employees from Riot Games, Blizzard, Epic Games, and Sony. The game combines elements of games like Stardew Valley and Animal Crossing, featuring an open world with realistic-ish graphics that's always online and populated by other players. They create avatars, customize them, learn skills, gather resources, craft items, fish, forage, hunt, cook, garden, build, and interact with villagers.
Palia is unique in the genre as it focuses on activities beyond combat, unlike traditional MMOs. While combat exists in the game, it is not (at all) as prominent as life skills. In a way, Palia targets both MMO veterans and newcomers with a relaxed experience. So as an MMO veteran myself, with a girlfriend who refuses to play games like World of Warcraft, I am extremely intrigued by this game. If you're interested too, lend me your ears — or rather eyes — then, as I talk about the experience I had during my time in Palia's Closed Beta.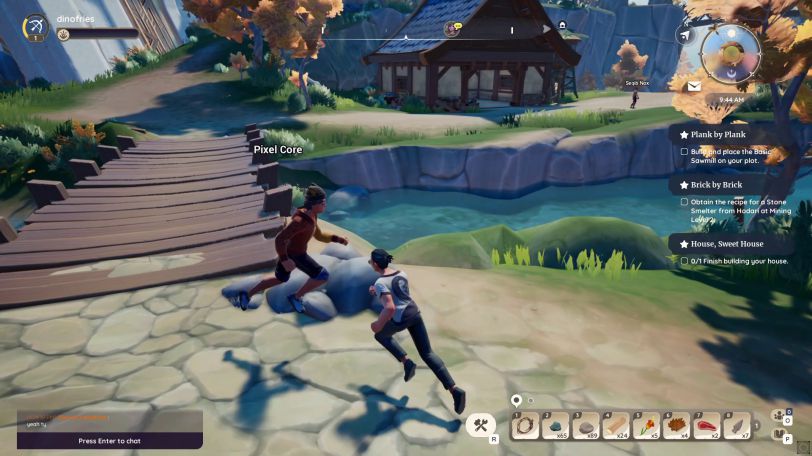 From the moment I stepped foot inside the game world, I was immediately enthralled with how it looked. The graphics are gorgeous and I adore the art style, especially the town itself. There's a decent amount of character customization at the start, and controlling my character felt real smooth. Another thing I liked was the lack of a stamina meter, allowing you to run for as long as possible. (There is however a limit when climbing, similar to Breath of the Wild or Tears of the Kingdom). And switching tools on the fly is intuitive, which is important since you're often doing so depending on the activity.
All the activities available in Palia, such as creating a pleasant home from an overgrown plot of land, are engaging enough to appeal to even crafting-based game haters like myself. While feeding your character improves the rate of growth, hunger and tiredness is not a deciding factor. The same goes for durability, though tools do need to be repaired occasionally. There's plenty of unique villagers to make friends with too, although I couldn't be bothered to actually read all the dialogue every new conversation with them offers. What's also nice is constantly seeing other players running around, although the multiplayer elements leave a lot to be desired.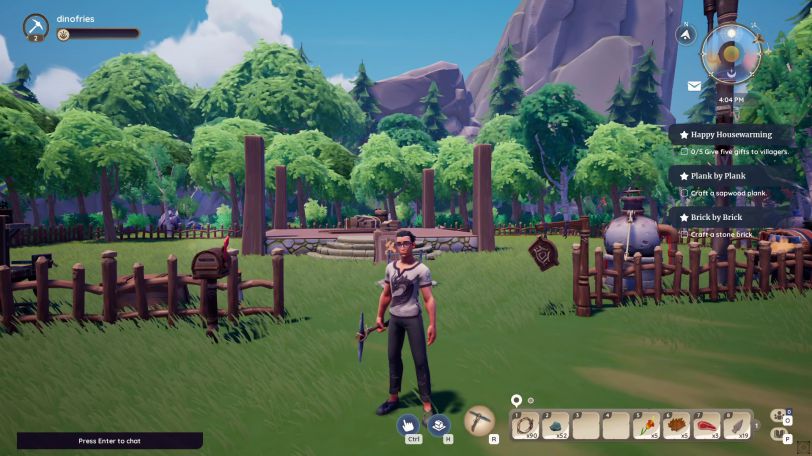 I do have concerns about potential pay-to-win aspects too, as the game features an in-game shop where cosmetics can be purchased. What's the problem, you might ask? Well in the game, aesthetics is everything, and apparently free-to-play players aren't able to unlock any additional cosmetics besides the ones available from the default selection at the beginning. Another frustration I had was the time-gated system, where certain tasks take a significant amount of real-time to produce. This gave me mobile gaming vibes, though I understand these kinds of features are somewhat normal for crafting games. I just don't understand why Palia wants me to turn off the game and step away while my house takes eight hours to finish construction.
Overall, I found Palia enjoyable, and I recommend it…but only if you have a partner or friend to share the experience with. Could you play the game solo? Absolutely. In fact, I had fun doing so and I continue to mess around with Palia while the beta stays up. I just think you'll get bored quickly, especially if you're an MMO veteran who might be shocked at playing a game without much combat.
You'll be grinding away in Palia without a reason beyond improving your home. That being said, newcomers are going to eat this game up, and maybe that introduction to the genre — even if Palia only allows 25 players in an instance at one time — will be a blessing for us fans who want to see a bright future for MMOs.
---
About the Author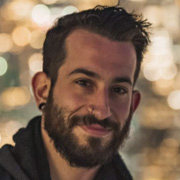 Matthew D'Onofrio
,
News Editor
Matthew "dinofries" D'Onofrio is a writer, content creator, podcaster and — most importantly — a gamer. With such a strong passion for video games and a severe case of FOMO, it's no surprise he always has his finger on the pulse of the gaming world (And won't shut up about it). On the rare occasion Matt's away from a screen, you'll find him strumming away on his acoustic guitar or taking care of his cat Totoro.
---
Read Next
You May Enjoy