Best of Gamescom 2012 Awards
Gamescom is one of the biggest events in the games industry and a fantastic showcase where developers, publishers and gamers gather to see what gaming has to offer now and what is coming in the future.
The free to play industry never ceases to grow and it was with great excitement that I saw a strong presence of free-to-play games at this year's Gamescom. Free to play seems to have a very interesting future ahead... Keep reading to see who won Gamescom 2012 awards.
Most Innovative Game - Project: Theralon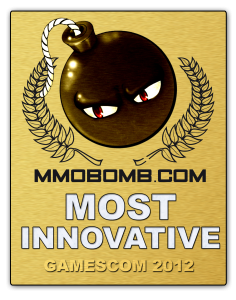 It was with palpable curiosity that I watched the presentation of Project: Theralon, a sandbox free to play 3D MMORPG powered by the CryEngine 3. Now I understand why the Infernum team is so excited about their new game. In development for just 6 months, this game already reveals great potential. The features are likely to bring something fresh to the free to play MMORPG genre, such as the option to build cities, having a second character, among other refreshing ideas that may or may not be in the final build. It's a game that I highly recommend you keep an eye out for. I also had to mention GameGlobe, a game that also surprised me with its level building tools, you can check our interview here
Most Anticipated MMO - Planetside 2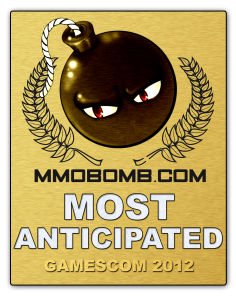 The hype surrounding Planetside 2 grows each day, perhaps reinforced by the fact that very few people had the chance to try it, but the excitement is over the roof. This game charms everyone that sees it and seems to have everything to be successful. Considering the people I've spoken to, the overall idea is that this is one of the most anticipated games for most gamers.
Best PVP - Firefall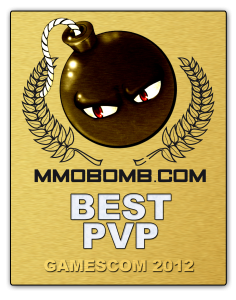 There's no shadow of a doubt that Firefall is also one of the most anticipated free-to-play games. At Gamescom I had the chance to see the latest news and learn more about the eSports Toolkit. This new tool should answer all the needs of pro-gamers, taking the PvP to another level – it sure seems very promising indeed. Red 5 Studios is paying special attention to the community's requests and doesn't cease to surprise me. Check our exclusive interview here.
Best Graphics - Hawken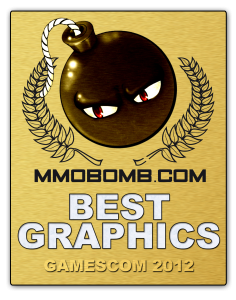 Hawken is actually one of my personal favorite free to play titles from this year's Gamescom. It's an online mech combat game with lots of crazy explosive action and fast paced gameplay that immediately sets the game apart from other mech-based titles on the market. Visually the game is just gorgeous and we can't wait to play more.
Best Free Shooter - Planetside 2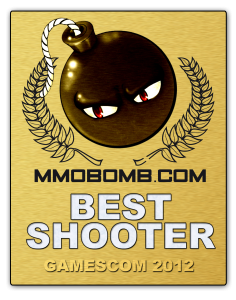 It's been a great year for free to play shooters. Most games such as Firefall, Hawken, Warface, Planetside 2 or Arctic Combat are winner material so this was the most difficult decision. I chose Planetside 2, taking into consideration the almost unlimited possibilities, gameplay-wise, and because in the end it was the game that I was more interested in playing again. However, any of the games above could be the winner, depending on each player's liking.
Best Free MMORPG - Neverwinter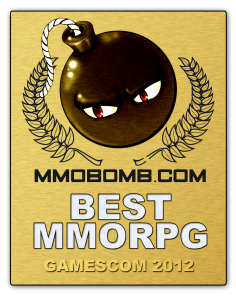 Cryptic Studios has something really interesting in development. It looks like Neverwinter has everything players wish for – open word, real time action combat with a robust PvP system, some strategic gameplay, user-generated content with a creation tool and much more. At Gamescom I had just a small taste but I´m already genuinely interested in playing the game, and that means something. Don´t forget to check our exclusive interview here.
Best of Gamescom - Planetside 2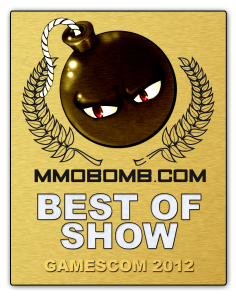 The fact that this is a tough call only reveals the quality that free to play games are showing nowadays and will show in the future. It would seem that PlanetSide 2 is the game that is getting the most awards. It's the kind of game that doesn't leave anyone indifferent. Everything in this game looks and feels epic with hundreds of troops everywhere, air and ground vehicles in frequent action and enormous maps to explore and wage war in. SOE has a blockbuster in its hands, easily capable of reaching hundreds of thousands of players. It just remains to be seen if Planetside 2 will fulfill all the high expectations placed upon it.
In your opinion what was the best game of Gamescom 2012? Share your opinion in the comments below.
---
Watch Next
Free To Play Weekly (ep.60)
This week on Free to Play Weekly, Command & Conquer is going free to play, Project Theralon was announced, Ubisoft revealed three new free-to-play MMOs and much more. Free-To-Play Weekly with Jessica Brohard is the exclusive we...
By MMOBomb Staff - 10 years ago
You May Enjoy