Whose Fault Are The Freeloaders?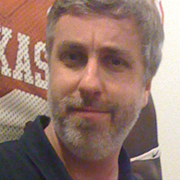 By
Jason Winter
, News Editor
Every free-to-play game has them. You know who they are. You might even be one of them.
Warning, incoming satire
You're a free player, who refuses to pay for your game. Less charitable names for your ilk are "freeloader" or "moocher." How dare you take all the hard work the game developers go to to present this game, the millions of dollars, the sweat and tears of thousands of hours' of labor, and refuse to pay even a dime in support? Who led you to think that sort of thing was appropriate?
To quote a classic '80s anti-drug PSA: "You, all right? I learned it by watching you!"
(As an aside, could the dad in that bit be any more of an a-hole? You're asking your kid questions and don't let him get more than a syllable out before asking him another. "Where did you get it?" "Dad –" "Answer me!" But I suppose the notion that he's a generally bad parent is central to the concept.)

First of all, if you are one of the free players, you're not alone. In fact, you're in the vast majority. While numbers are typically hard to come by, there was an interesting comment made by SOE chief John Smedley on Reddit about a year ago, where he stated that he'd done research on about 50 current F2P titles and that player monetization rates were between eight and 18 percent. Wargaming.net's Victor Kislyi has also been upfront about World of Tanks' conversion percentage, usually stating it to be in the vicinity of 20-30%, depending on region.
Why do so many players refuse to pay? Some of them, yes, are definitely cheapskates. Or moochers. Or people who feel entitled to a free game, for one reason or another.
But I think another reason is the message that games put out, the one they shout as loudly as they can during the initial marketing push, especially if the game is being converted from a subscription model. It's right there in the moniker: FREE-to-play. Our game is FREE! It's FREE! Sign up for FREE! FREEFREEFREEFREE! It's all FREE!

Is it any wonder that players think that the game is... I don't know, free? I mean, where would they get such a crazy notion? Who gives them these ideas?
The video at the top of this article is a perfect example. CEO of Lord of the Rings Online Inc. (a division of SarumanTech, I'm sure) Gandalf the Grey declaring to a rambunctious crowd, "You shall not pay!" Of course, once you're in the game, you're reminded at nearly every turn that the Turbine Store is only a click away – funny how Mr. the Grey doesn't mention that in his brief address.
Most of us have no problem plunking down $60 for a new PC or console game from time to time, and for the longest time, the only way to play many online games was to do that and then pay another $10-$15/month for a subscription.
A majority of F2P games, at least initially, are tremendous bargains compared to their P2P counterparts. If you start in a typical MMO and want to get a character to max level with solid gear, how long does that take you? For a regular but not obsessive player, maybe two or three months?
In three months of a new game P2P subscription game, you'd be expected to pay around $100 total. Even if you need to buy a few XP boosters or the like, you're unlikely to spend that much in three months of playing any F2P game.

But you'll likely bristle at the notion of having to spend anything early on. And why's that? No, it's not because you're a cheapskate (well, not all of you), but because the game lured you in with its incessant promises of "free," and once you were in, you felt like you deserve that free experience. It's like a used car salesman getting you onto his lot with the promise of a great deal and then pulling a bait-and-switch. At least the phone sex lines tell you the first minute is free and then, in the small print, say it's $3.99 for each minute thereafter. Not that I know from experience, mind you.
Sure, there are some entitled moocher types out there, who just grab what they can from a game and will whine incessantly about not getting everything for free, all the time. But maybe game companies could do a little more balanced job of promoting their products instead of trying so hard to shove "free" down gamers' throats, getting tons of sign-ups, and then acting shocked when people get angry that they don't receive what was promised.
After all, which do gamers really pay more attention to: press releases like "One million players tried out game since it went free-to-play!" a month after a game switches or the white-hot rage posts and comments strewn around the Internet for years afterward?
---
About the Author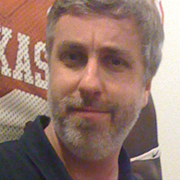 Jason Winter
,
News Editor
Jason Winter is a veteran gaming journalist, he brings a wide range of experience to MMOBomb, including two years with Beckett Media where he served as the editor of the leading gaming magazine Massive Online Gamer. He has also written professionally for several gaming websites.
---
Read Next
💣 Feature |

Firefall To Shut Off PvP – Should It Stay That Way?
Red 5 Studios CEO Mark Kern took to the Firefall forums early Thursday morning to deliver the sad news that they were temporarily cutting out the PvP aspects of the game so the company could "completely rethink our PvP and r...
By Jason Winter - 9 years ago
You May Enjoy