PREVIEW: AdventureQuest Worlds Is Moving To The Unity Engine With AdventureQuest Worlds: Infinity
Adventure Quest Worlds is being rebuilt from scratch in Unity.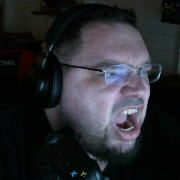 By
Troy Blackburn
, News Editor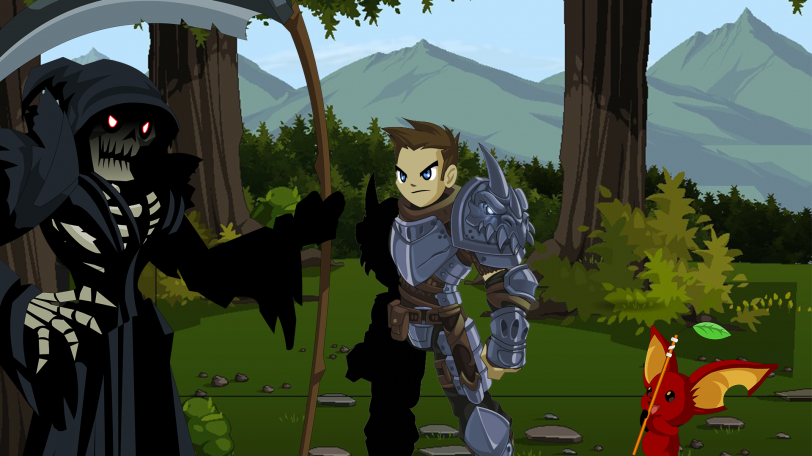 Adventure Quest Worlds is making the move from their Flash client over to the Unity game engine, and with that comes some improvements in how the game runs.
I got to have a virtual meeting with Head Developer Adam Bohn aka Artix, and you can tell immediately he has a passion for game development. Not only did we talk about Adventure Quest Worlds Infinity but he also sent me a copy of an NES game he developed. This guy has game development in his blood and it shows.
The move from the Adventure Quest Worlds' flash client to the Adventure Quest Worlds Infinity Unity engine is no small feat, requiring the game to be rebuilt from scratch. There are no easy ways to port anything over according to Artix, so every detail must be painstakingly recreated by hand.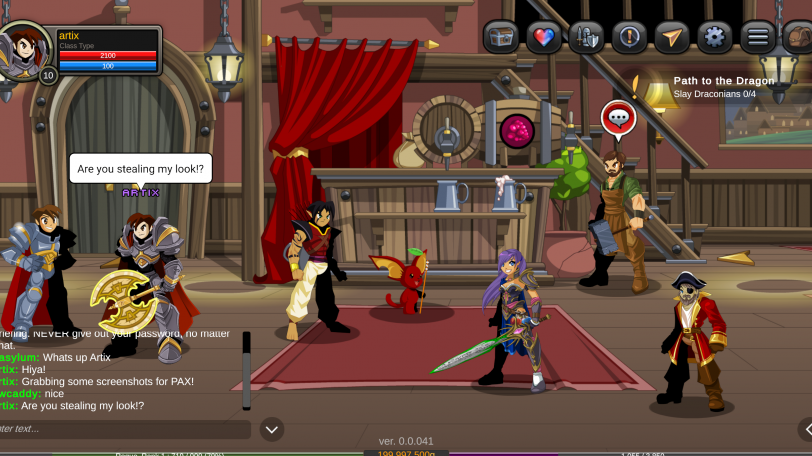 One of the added benefits of the Unity engine over Flash is the tremendous increase in frames per second. The flash version can be quite choppy, especially when many characters are on screen. In Unity the game runs at a smooth 60 fps, making the game appear much more like a modern game.
The other major benefit of switching to Unity is the ability to add particle effects to the game. Artix loved showing off the new particle effects coming from things like portals and talked about how it's just a small detail he couldn't get in Flash.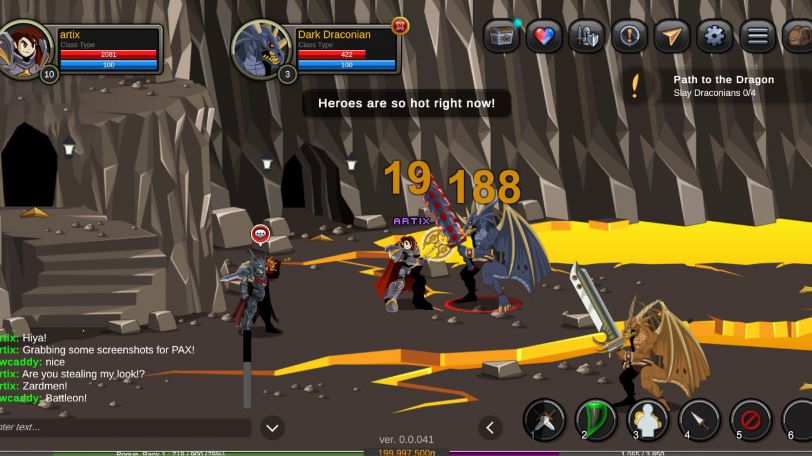 The plan is to recreate the game one-for-one with the original. Artix doesn't have plans on changing anything he doesn't have to, and to make the world exactly as fans of Adventure Quest Worlds know it. All the items and unlocks characters have acquired over 15 years will be available to them in the new version.
Artix likened the release of Adventure Quest Worlds Infinity to that of World of Warcraft Classic, saying that the game will release all of the current content over time at an accelerated rate, allowing players to level through the content again without worrying about what's next. The entirety of the 15 years worth of content won't be there from the beginning, but it will be coming quickly, which isn't something new for Adventure Quest Worlds. They've been updating the game on a weekly basis since the beginning, so pushing out content is sort of what they do.
It's an exciting time for Adventure Quest World players as Adventure Quest Worlds Infinity is drawing near. Artix says he's shooting for October of this year, but that isn't a hard deadline at this time.
Check out the trailer for Adventure Quest Infinity below.
---
About the Author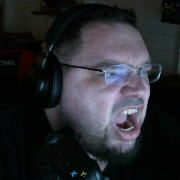 Troy Blackburn
,
News Editor
Troy "Noobfridge" Blackburn has been reporting on the video game industry for over a decade. Whether it's news, editorials, gameplay videos, or streams, Noobfridge never fails to present his honest opinion whether those hot takes prove to be popular or not.
More Stories by Troy Blackburn
---
Read Next
As we've said before, Dark and Darker has serious issues here. This isn't just taking an art asset that wasn't yours.
By Michael Byrne - 7 months ago
You May Enjoy
Things are changing on The Rift.
By Troy Blackburn - 1 week ago
Also included is a new questline tied to royalty.
By QuintLyn Bowers - 1 week ago
This formidable warrior is armed with a massive greatsword.
By QuintLyn Bowers - 6 days ago
You should have an easier time actually seeing what effects are on your character...and even be able to remove some.
By Michael Byrne - 5 days ago
Progressing should be easier for players going forward.
By QuintLyn Bowers - 6 days ago
Details are sparce, but there's already an NA site up, at least!
By Michael Byrne - 10 hours ago