Black Desert's Twin Classes Drops Next Week, New Region Comes In 2023, And More Debuted At First-Ever US Calpheon Ball
This event was the first of its kind and had a big turnout.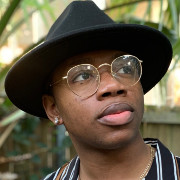 By
Anthony Jones
, News Editor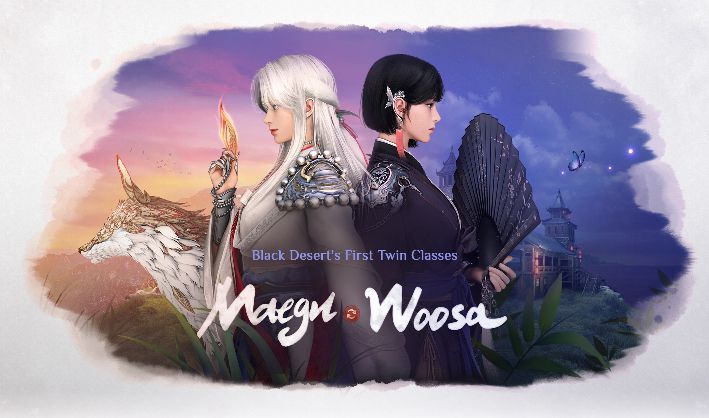 Korean developer and publisher Pearl Abyss held its first-ever North American Calpheon Ball event this weekend to more than 200 attendees at Ovation Square in Long Beach, California. The event aimed to celebrate Black Desert players across all platforms, coinciding with a separate Calpheon Ball in Korea for Black Desert Mobile and a "Voice of the Adventurer" community event in The Netherlands to reach its global community of 50 million players.
While the US Calpheon Ball was in-person, many players across the globe viewed everything that went down via livestream. It kicked off yesterday at 3:00 p.m. Pacific Time with an after party right after, ending at 9:00 p.m. sharp. MMOBomb was there in-person to cover the event, which we'll be sharing through this post and early next week video footage of the venue.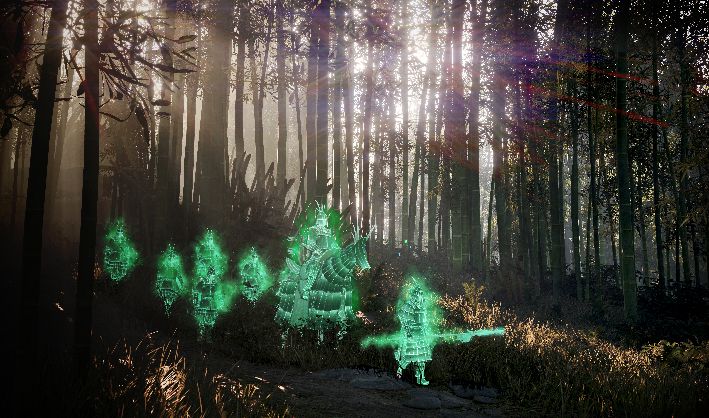 Heading the fan gathering was Black Desert's Executive Producer Jaehee Kim, joined by Head of Game Design Jesse Joo later in the stream for a Dev Talk panel. But kicking off the celebration was Pearl Abyss' US CEO Jeonghee Jin (JJ), who made the US Calpheon Ball possible this weekend.
As the first of its kind in North America, the event had a big turnout. According to the developers, they will consider doing more in-person fan events like the Calpheon Ball, but details still need to be ironed out.
Twin Classes
During this time of celebration, the US Calpheon Ball dropped plenty of surprises and finally revealed the deets on the multi-platform twin sisters/classes, Woosa and Maegu. Specifically, Pearl Abyss showcased Woosa's mystical Taoist abilities mixing graceful martial arts with her support staff weapon and destructive storm elemental combinations surging from her fan.
Woosa dresses in traditional Korean attire, exemplifying her roots in the new region coming in 2023 called "Land of the Morning Light." She appears as a docile character due to her outfit, but underneath she has a tough-as-nails inner persona.
Woosa battles with a supernatural "Swallowtail Fan" as her primary weapon, conjuring ancient Taoist sorcery to dish out wind, rain, and lightning-based special attacks. Some of her unique attacks, such as "Stormfall," creates a giant storm circulating her in a wide area, while another called "Cloudrise" causes extreme damage through rain and lightning.
"Wingbeat" dynamically enhances the size of her fan as she whips gusty blows in an arc at enemies in front of her, extending its reach when used again after the first input and is capable of combining into other skills.
Her "Yangban Step" is a movement skill that snaps her across the battlefield twice in any direction, making Woosa appear out of thin air as a windy puff with blue butterflies. She even has a signature "Cloud" skill that constantly pours rain from a dark cloud up above, striking down lightning if an enemy damages her underneath it.
A roaring crowd-pleaser was "Skystep." Dashing from left to right through jumping animations similar to "Yangban Step," Woosa rushes forward many yards in succession. The move got characterized as a "symbolic" skill to Woosa.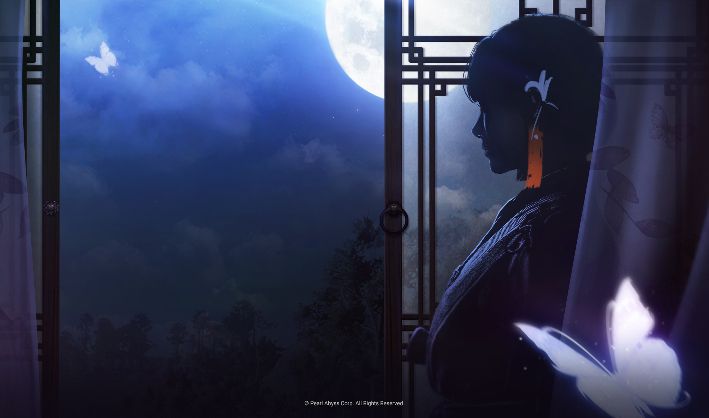 All skills will naturally blend into others so players can experiment and discover what works for them. At her core, Woosa is an agile, strategic class capable of devastating crowd control with a versatile reach and can redirect damage. Eager players can sign-up for early access to try Woosa before her December 14 release on PC and consoles.
Her elder twin sister, Maegu, debuted at the Calpheon Ball in Korea. However, Jaehee Kim talked about her a little at the US Calpheon Ball. She is a swift sorceress from the Jwado School, utilizing the power of an otherworldly fox to attack and defend in battle. With the "Horyeongbu" as her choice of weapon, she fluidly attacks enemies in a way that resembles how a Gumiho would charm another human.
Characterized as a class that "mesmerizes her foes with her attacks," Maegu waits for the right opportunity to strike. In her debut gameplay footage, she weaves in and out of combat as a torrent of red bursts of energy and attacks from afar. With the help of her fox, she plays it safe and brings the hammer down hard when it matters most. Maegu will come to Black Desert Mobile on December 13.
From the US Calpheon Ball, Pearl Abyss dropped a bombshell announcement that both Maegu and Woosa will arrive on the opposite platform. So, Maegu will arrive on PC/consoles and Woosa on mobile platforms for free. Pearl Abyss plans to add them to those platforms sometime in January 2023.
While developing both classes, Pearl Abyss wanted to appeal to the "peculiarities and diversity" of playstyles within their player base. The Woosa and Maegu classes will likely be the only special twin classes to launch on the game, but anything is possible - depending on player reception.
Land Of The Morning Light
Inspired by the Joseon Dynasty, Korea's final dynastic kingdom, the upcoming Land of the Morning Light region is teeming with ancient mythos passed down for generations. Pearl Abyss attributes the mythology to the likes of Zeus and Olympus or King Arthur and the Kings of the Round Table.
The Land of the Morning Light splits off into its own story separate from the Ancient Relics and Illezra the White Witch's main plot, leading players into an incident with Dolswe. The event leads players under the watchful eye of the Warden of the Donghae Province, Lee Duksoo, later meeting other NPCs across the linear storylines.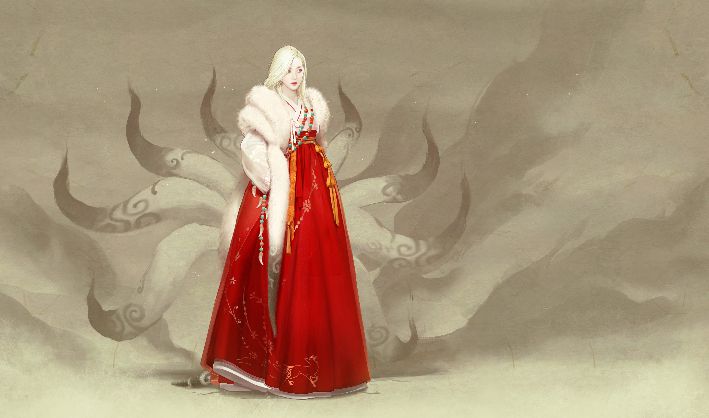 The narrative will introduce new races and people of importance, such as the tiger-yet-human-like "Horang," "Hare and Tortoise Folk," and more based on Korean fairy tales and folklore.
Many bosses like the Gumiho, Songakshi, the Bamboo Legion, and others will appear in the Land of the Morning Light. There will not be a monster zone, but boss content will get designed around a "Boss Rush" idea. These bosses - such as the Bamboo Legion that automatically shows up - can be taken down through solo play, but some will be created as Guild bosses, too.
The new best in slot crystals and the highest grade of gloves, Dahn's Gloves, will come to Black Desert when the new region drops. As of this writing, Korean players will see Land of the Morning Light in February 2023, and more details for global release will come later.
Dev Talk/Updates
In the second half of the US Calpheon Ball, Jaehee Kim and Jesse Joo went onto the stage to reveal new systems, talk about improvements, and respond to player suggestions/notes for them.
Mainly, they announced that new Crystal Presets will get updated to the Black Desert Global Labs on December 16. Traditionally, players implement Crystals into weapon/armor slots, but all of that will change soon. The update brings a dedicated UI system where players can add Crystals, removing equipment constraints. Additional unlockable slots will come for the Land of the Morning Light patch next year.
Following a few player questions on when Season 2 of "Arena of Solare" will launch, Jaehee Kim and Jesse Joo confirmed it would come on December 28. Match placement will be different this time around. The first few matches for players will place them in the appropriate rank. Also, there will be more gear options to diversify player combinations and a new battlefield.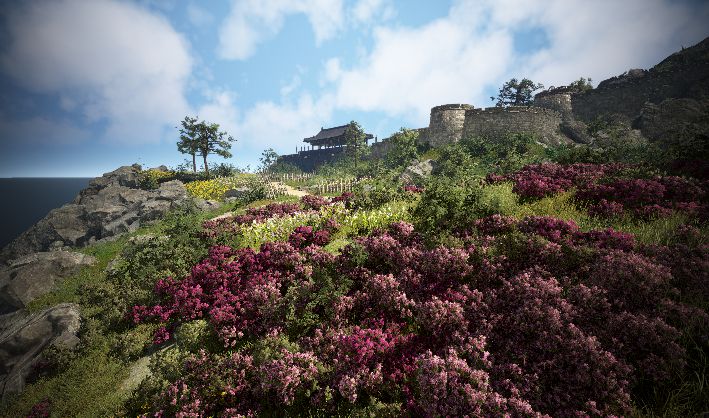 The developers answered questions regarding DP efficiency. Currently, players feel that it is more offensive than defensive. Pearl Abyss will take a "step-by-step" approach to improve defensive efficiency. That includes adding gear alongside adjusting bonus defense brackets.
Console players got some love during the panel, too. Come December 14, "Marni's Realm" will get added alongside "Solo Garmoth Summoning" and a 10-15 level cap increase for "Expansion of Caphras."
There was quite an expansive list of additions, so be sure to check out the recap page on the Black Desert website for further details. Additionally, players can grab a unique weapon-themed, time-sensitive set of rewards, including J's Hammer of Loyalty, Advice of Valks (+150) Cron StoneX 2023, and plenty more for free.
Looking Ahead
Earlier, I described how successful the US Calpheon Ball was, but it is also a significant step for future gatherings.
"Hosting our first Calpheon Ball in North America was a huge step for Black Desert and the Pearl Abyss team," explained Jaehee Kim. "To see the livestream available in nine different languages, from Korean and Japanese to English and Spanish, meant so much to Pearl Abyss as a global studio. Kicking off our event with new characters Woosa and Maegu, who are just the tip of the iceberg for our next big update, is just one of the many fun, exciting ways we plan to serve our players in the future."
The Black Desert team continues to expand upon past achievements while introducing fresh takes on what is possible within the confines of their game. Between Woosa and Maegu to the Land of the Morning Light's adaptation of Korean mythology, Black Desert players will enjoy content like never before.
(EDITOR'S NOTE: The Black Desert team paid for travel and accommodations for MMOBomb to attend the Calpheon Ball. They did not have any impact or say in what was covered or how we covered the event, and the writer's opinions on the event are their own.)
---
About the Author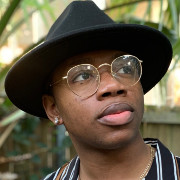 Anthony Jones
,
News Editor
Anthony Jones is a gaming journalist and late 90s kid in love with retro games and the evolution of modern gaming. He started at Mega Visions as a news reporter covering the latest announcements, rumors, and fan-made projects. FFXIV has his heart in the MMORPGs scene, but he's always excited to analyze and lose hours to ambitious and ambiguous MMOs that gamers follow.
More Stories by Anthony Jones
---
Read Next
For better or worse, you will have to pick up weapons you love and hate to survive against all the odds.
By Anthony Jones - 11 months ago
You May Enjoy
Yup. It's on the store.
By QuintLyn Bowers - 1 week ago
You should have an easier time actually seeing what effects are on your character...and even be able to remove some.
By Michael Byrne - 5 days ago
Details are sparce, but there's already an NA site up, at least!
By Michael Byrne - 10 hours ago
A return from the grave.
By Troy Blackburn - 1 week ago
Update 2.5 will add new gear and conent later this year.
By QuintLyn Bowers - 1 day ago
It's pretty much the reason you'd expect.
By QuintLyn Bowers - 4 days ago