Gather around folks, and bear witness to the rare sighting of a triple-A studio creating a real-time strategy game. Simply going by Command & Conquer, EA's up-and-coming Free-to-play game brings the beaucoup bucks to real-time-strategy. Echoing its predecessor, Command & Conquer: Generals, and continuing the Command & Conquer franchise, C&C is a big budget game with slightly larger expectations. We here at MMOBomb were lucky enough to experience the game in-person at Victory Games studio located in LA.
Those of you who are familiar with the C&C franchise will find Command & Conquer nostalgically familiar, like the new version of Juicy Fruit (Still tastes the same, but that bright yellow is just wrong). With the updated addition to the franchise, C&C is set in a universe that mimics our own. A world set in the near future, where players choose from one of the three factions to command. The factions featured are: the European Union (EU), a sleek and modern military governed by European countries; Global Liberation Army (GLA), a guerrilla-warfare organization utilizing the black market for outfitting their weapons; and Asian-Pacific Alliance (APA), an upgrade of China from Generals, which has access to cheap and plentiful units.

With similar game mechanics as previous C&C games, players collect resources by processing salvage yards and refining oil fields. Building a base and expanding across the map to access more resources are crucial to gameplay. Polish up your micro-managing skills as you also have the ability to train troops, build tanks and control air units. Some factions such as the EU, have building restrictions that only allow construction to take place within proximity of command centers.
One of the most noticeable features of the game are its graphics. The developers emphasized the amount of details C&C battles will showcase. Suggesting us to zoom in and view the intricate work put into the game. Built with the Frostbite 2 engine, C&C creates impressive physics-based gameplay, albeit a cosmetic feature only. While controlling tanks, you can see trees or fences being obliterated in the tank's path. But that's the extent of the interactive environment. Don't try to drive your tanks through the buildings, you'll just end up witnessing a sad tank dance around it instead. Ultimately, the sharp graphics and highly detailed maps will largely go unappreciated during quick RTS battles. Who is going to zoom in and out while micro-managing during a PvP match?

While what was experienced in the alpha preview may not reflect the final release, there were a few crucial features missing from this fast-action RTS. Available in previous C&C games as well as any other notable RTS in history, the idle worker button is just missing. Poof! Knowing whether a worker is done building or if a newly created worker is just standing around looking at the sky, is a shot in the dark. Another frustrating feature that was missing is the ability to tab through your selected personnel. With some units having unique abilities, being able to use those abilities becomes a hassle without the tab selection available.
With previewing any early version of a game there were some obvious balance issues between units. While it was amusing to see tier one ground troops easily over taking tanks and other ground vehicles, it's definitely something I'll look forward to seeing changed.

As with most of EA's online games, there will be a cash shop. The cash shop was not part of the preview, and its overall impact on gameplay is unknown. But, what is known is that there will be two types of currencies: an in-game currency and a cash-only currency. The in-game currency is restricted and cannot be exchanged for the cash-only currency. No amount of time will get you the cash-only options which reportedly will include boosts, some exclusive generals and cosmetic skins unless, of course, you take the time to open your wallet.
Unlike its predecessors, the preview of Command & Conquer did not feature a single-player campaign nor was there any mention of a campaign being in the works. Breaking the RTS tradition, there will not be any ability to play C&C offline either. Fans of Generals may appreciate an updated version with sharper graphics and an emphasis on PVP and Co-op missions. Just as long as those same fans enjoy the multi-player aspects of an RTS more so than its single-player experience.
By M. Hauschel
---
About the Author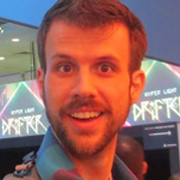 Michael Dunaway
,
News Editor
Michael Dunaway has been part of the MMOBomb team for years and has covered practically every major Free-to-Play MMO title since 2009.
---
Read Next
💣 Feature |

Complaint Against Forge of Empires (MemberZone)
Hello I wanted to make a complaint on behalf of several users publicly injured in the game Forge of Empires. The users in the game are being repressed on the forum when they complain about the game, with threads deleted and complaints excluded. Those who complain on the forum have their profiles banned in order to mask the problems of the game.
By MemberZone - 10 years ago
You May Enjoy