Everything You Need To Know About Genshin's Phantom Like-Hydro Character, Yelan
She is a mysterious person who claims to work for the Ministry of Civil Affairs, but what is her real secret?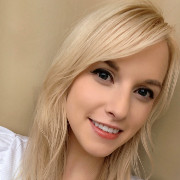 By
Aspen Pash
, News Editor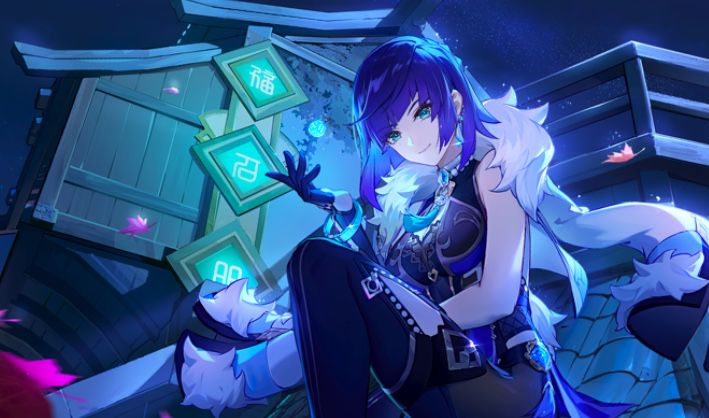 The long wait for the new Hydro 5-star, Yelan, is finally over. Yelan was first announced on Genshin Impact's Twitter on March 28. However, due to unpredictable circumstances, the 2.7 update was delayed and pushed back until May 31.
Now, with the update only a few short days away, the hype for the elusive and mysterious Yelan continues. Yelan is a Hydro DPS archer that combines rapid attacks with agile mobility. While Yelan is predicted to be able to create big meta DPS numbers--because her primary function is applying Hydro through her Elemental Burst--Yelan will often times be rotated off-field as a Burst DPS. This idea plays nicely with her phantom-like presence as most of her damage will be done from behind a veil.
As with all characters, it's always good to have a plan of action when it comes time to level up a character's Talents, as it can cost a lot of materials and even more Mora. Having a plan to best fit a character's kit is always the way to plan for success. For Yelan, the two talents that players should prioritize are her Elemental Burst and Elemental Skill as most of her damage will come from being off-field as a Burst DPS. Nonetheless, let's explain each of our archer's talents.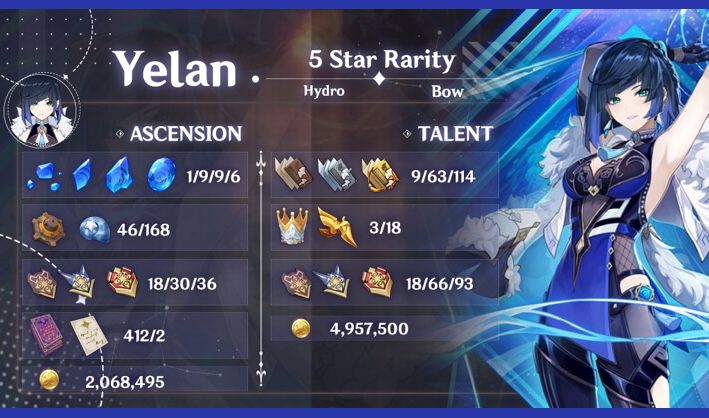 Normal Attack: Stealthy Bowshot, Yelan's normal attack performs up to 4 consecutive shots with a bow. Due to her sometimes slow normal attack acrobatics, players may need to perform a jump or sprint cancel before her final shot to better perform on speed. Yelan's charged attack will deal Hydro DMG, but will best be optimized when Yelan enters a "breakthrough" state. After being out of combat for 5s, Yelan's next charged attack will have an 80% decrease in charge time. Not only that, but Yelan will also be able to fire a "Breakthrough Barb" that will deal beneficial AoE Hydro DMG based on Yelan's Max HP.
The next talent is Yelan's Lingering Lifeline. This will allow the Hydro character to move rapidly and entangle and mark opponents. When the movement ends, the Lifeline will explode, dealing Hydro DMG to the marked opponents based on Yelan's Max HP.
Yelan's third talent, her ultimate ability, is Depth-Clation Dice. This move deals AoE Hydro Damage and creates an "Exquisite Throw" which aids her in battle. This attack will follow the character around and will initiate a coordinated attack dealing Hydro DMG based on Yelan's Max HP. This can occur once every second when a player's active character uses a Normal Attack.
Players that are wondering what artifacts to use for Yelan can choose from many different options. Emblem of Severed fate will be an important asset for the Burst DPS character, and because Yelan scales of HP, Tenacity of the Millelith could be useful as well with its two-piece set adding an extra 20% HP. Heart of Depth could also be an option as it gives a 15% Hydro DMG Bonus. However, the Heart of Depth domain is not nearly as forgiving as Tenacity of the Millelith's. Still, depending on a player's team and playstyle, there could be a multitude of artifact combinations that can be used to create an amazing team.
Are you excited about Yelan, or will you save your primogems for the next banner in hopes of getting the new 4-star electro healer, Kuki? Please feel free to let us know below!
---
About the Author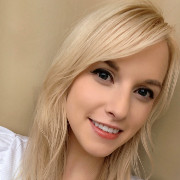 Aspen Pash
,
News Editor
Aspen is an avid gamer and Twitch streamer currently residing in Japan. She is most attracted to games narrative design and is a huge fan of player choice in games. If Aspen is not playing games, she is most certainly writing about them.
---
Read Next
You May Enjoy