F2P Games Suck? Dealing With The Haters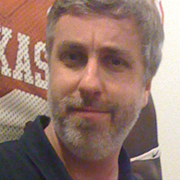 By
Jason Winter
, News Editor

Free-to-play games suck.
I know this because, around five years ago, most free-to-play games did. They were poorly translated, pay-to-win grindfests. And some things never change, even after several years. I mean, Bethesda will never do an Elder Scrolls MMO, they'll never figure out a way to film Game of Thrones, and Peter Jackson will never direct The Hobbit.
Nope, never. Nothing's changed.
I like to think of free-to-play games as a kind of microcosm for the Internet as a whole. Ten years ago, you probably didn't even know what a "blog" was. Now, there are 600 billion of them (give or take), and many of them are, admittedly, crap.
But to dismiss the entirety of the blogosphere (I hate that word, but there it is) because the majority are garbage does a disservice to the few out there that are worthwhile. The same could be said of comments sections on those blogs or other sites, most of which are a horrifying spectacle of human debris, but from which an occasional beacon of reason shines through.
(I know you're going to be the one person to produce that lovely, inspirational comment on this article. Go on, do it!)
There are a lot of bad F2P games out there. That's a judgment call, obviously, because even the most graphics-poor, grindy, unfun games have their devoted followers. But there are some that the vast community of gamers have all but unanimously declared gamora non grata.
You've probably heard it yourself from friends whenever you profess your love for a F2P game. "Free-to-play? lol, those games suck." And sometimes they're right.
But to paint all F2P games with such a broad stroke diminishes the "good" ones, or at least the ones that are pretty well-regarded by the gaming community as a whole. Games like League of Legends and Team Fortress 2 have huge followings. You may or may not care for them (personally, I like TF2 but am not a big fan of LoL), but your feelings have nothing to do with the pay model. New and upcoming games, like Firefall, Neverwinter, and Loadout, might also make it big someday.
To be certain, we need to be wary of what a F2P game offers. Some are more aggressive with their cash shops than others and some simply lack quality, whether in terms of graphics or gameplay.
But just having a price tag doesn't absolve a game of those potential issues. One needs only look as far as SimCity to see how that went. That game was a disaster, for a number of reasons, but I bet that if it had been free-to-play, people would be saying it sucked because it was F2P: EA/Maxis didn't have the resources, weren't committed to making it work, needed to bleed players dry with microtransactions – all the same tired excuses we hear when a F2P game fails to meet expectations.
The next time someone tries to tell you you shouldn't try a game, or that it outright sucks, because it's F2P, just ignore them and move on. You like what you like, and that's all that matters.
---
About the Author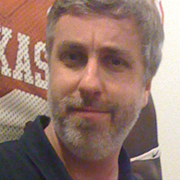 Jason Winter
,
News Editor
Jason Winter is a veteran gaming journalist, he brings a wide range of experience to MMOBomb, including two years with Beckett Media where he served as the editor of the leading gaming magazine Massive Online Gamer. He has also written professionally for several gaming websites.
---
Read Next
You May Enjoy