Game Design Spotlight #13: In The Cycle: Frontier, The Environments And Sounds Effects Instigate Player Anxiety
Players won't be able to shake off the disquieting nature of Fortuna III.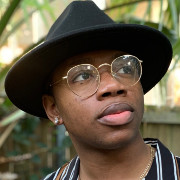 By
Anthony Jones
, News Editor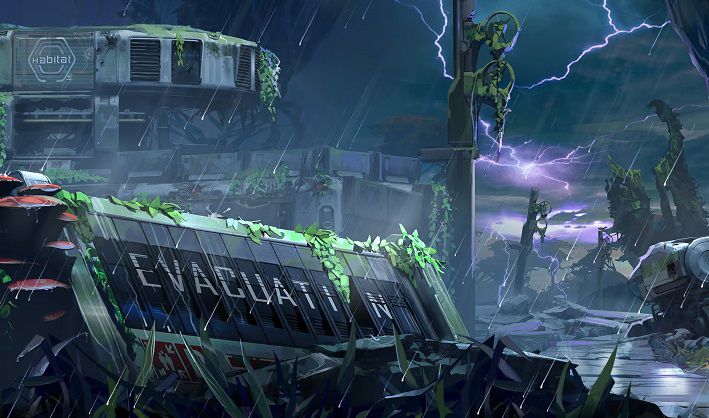 Welcome to the 13th installment of the Game Design Spotlight! This column is your weekly dose of my analysis of game design elements across many multiplayer titles, such as Final Fantasy XIV's glitchy house decorating feature and Chivalry 2's ear-splitting battlecries adding to the body-slinging chaos. Last week, I took us through Naraka: Bladepoint's grappling hook that gives newbies an unpredictable edge over established players. As for today, my discussion centers on The Cycle: Frontier and how it drums up player anxiety through its terrain and sound spectacle.
At the mouth of a murky bog on the alien planet Fortuna III, I steeled myself to trek through the unknown for a simple flower-collecting quest. I could see quite a bit of my surroundings, revealing elongated trees and striking pink foreign fauna trailing across the sunless wetland. But as I pushed deeper into the mire, a hazy fog settled and obscured my vision.
Slowly, it became thicker as the rise of clicking, insects chittering, and sloppy footsteps through the marsh crept between my headphones. I was ready to gun down alien monsters or get into a firefight with hostile players if necessary; however, the uneasy suspense of what could happen was always the lasting impression of my adventures rather than blatant conflict.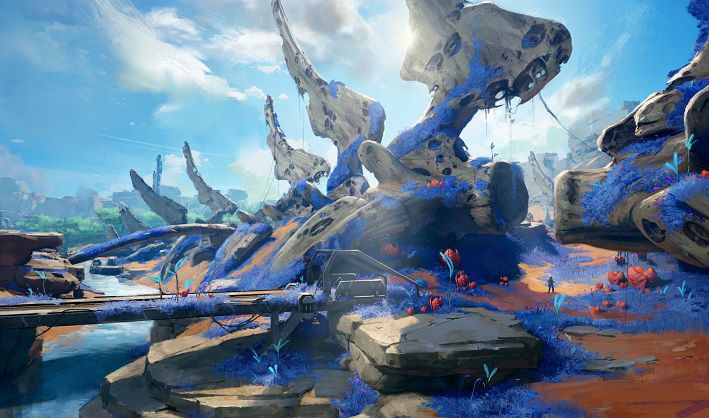 In The Cycle: Frontier, my venture on Fortuna III is a mutual experience players will encounter as they scavenge for resources at the expense of losing everything if they die. "The cycle" of discovery and perturbing danger is the cornerstone of the PvPvE game, and it's not for the faint of heart.
You may be forced into a space station as the cyclical storm mechanic rages on, wandering through endlessly dark corridors straight out of a sci-fi horror flick where marauding players might lurk nearby. Sprawling forests with chirping birds and delicate tides swinging up beach fronts are deceptively gorgeous environments with calming sound direction. In plain sight or around corners, enemies that can be absurdly dangerous for even the most prepared scavenger are constant reminders that danger awaits in the most serene areas.
From the moment players touch down, many elements of the game's environments and sound effects instigate player anxiety in ways that never truly become familiar. Every run has the usual risk, but you never know where things might go south. Knowing that fact keeps you on edge, and the happenings around Fortuna III only add to the tension.
A Thrilling Meeting
The early experience of players starting in The Cycle: Frontier is a streamlined process of dropping down on the beginner map - Bright Sands - to complete quests while scavenging where you can. Pretty standard stuff. At the time, the gameplay loop didn't hook me, though. It wasn't until my third drop on Fortuna III that The Cycle: Frontier took a drastic shift.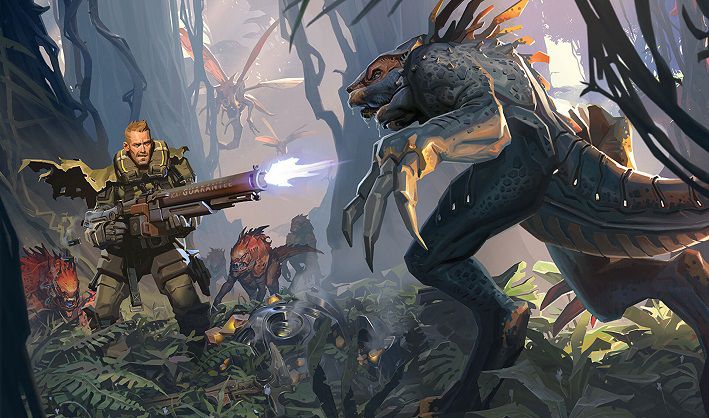 My quests became more distant over the Bright Sands, urging me to scale cliffsides and sprint up water streams beside abandoned factories. It was business as usual, but my extended time on the map introduced aspects of the game that I locked away in the back of my mind out of carelessness. I remember hearing gunfire nearby while seeing extraction ships flying overhead, reminding me I was never alone in the wild - just lucky to avoid anyone. That is, until I wasn't anymore.
The surprise on my face when I was stripped of my health in seconds from an enemy player's AR was probably comical and equally shocking. I managed to slip away but not before running further into the unexplored sections of the map, placing myself miles off from the nearest extraction point with no items to heal and barely any ammo left. I was going to lose substantial starting equipment if I died. There, hidden behind a random rock where alien monsters nested a ways off with possibly a player still hunting me, I was hooked after this thrilling meeting. It taught me that dealing with heated situations and getting back safe is the core challenge of The Cycle: Frontier.
The Power Of The Unknown
At the same time, I became acutely aware of my surroundings. Noting the many entrances between areas, gaining a lay of the land from high up, and staying conscious of pathways I travel where cover is nonexistent. I even cranked up the volume of my headphones to immerse myself in whatever abrupt sounds were created. In my eyes, The Cycle: Frontier pushes players to be mindful and wary of everything that moves and the sounds that travel from afar, making this game a roller coaster of uneasiness that undoubtedly reaches its peak in solo play.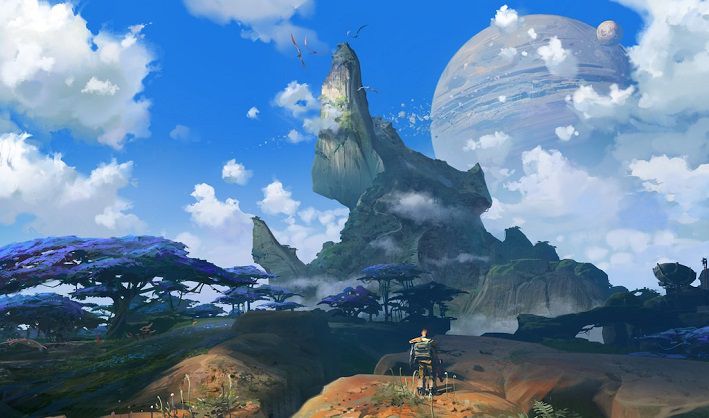 Coincidentally, the game world puts players into situations where they can't avoid friction. Players can create inconveniences for themselves by firing off shots to kill and loot alien monsters, alerting someone nearby. New landscapes will feel unsafe, but fans won't have the luxury of being careful if the storm begins in the next minute. These scenarios of unavoidable conflicts by just playing the game make every decision heavy.
Small You vs. Big Alien World
From my experience, safety is what you make of it on Fortuna III. The game world is already against you in so many ways. And while there's a chance that you'll get out alive with a good haul, there's also the looming reality that you won't make it.
Through the familiar and unfamiliar locations, you may come across new twists and turns that complicate your runs. But that's the thing: you may have that type of scenario. In a big alien world that has scavengers of all shapes and sizes coming and going, nothing is quite certain.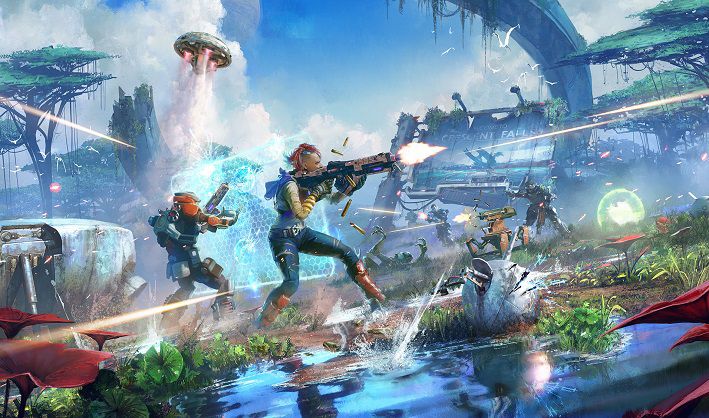 With that in mind, there's constant pressure on players as they scour their surroundings and keep an ear out for what's on the horizon. It can be overwhelming, but it's also exciting to make the trek and see it all the way through.
That concludes another week of the Game Design Spotlight! Do you have any memories of Fortuna III that went bad or good? Let us know below! Also, feel free to comment on games or features you would like me to cover for future stories if you have any suggestions!
---
About the Author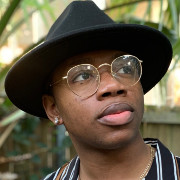 Anthony Jones
,
News Editor
Anthony Jones is a gaming journalist and late 90s kid in love with retro games and the evolution of modern gaming. He started at Mega Visions as a news reporter covering the latest announcements, rumors, and fan-made projects. FFXIV has his heart in the MMORPGs scene, but he's always excited to analyze and lose hours to ambitious and ambiguous MMOs that gamers follow.
---
Read Next
You May Enjoy