Game Design Spotlight #6: Lost Ark's Artillerist Class Marries Strategy And Devastating Firepower So Well When Impact Matters
Blowing up adversaries and mowing them down with a gatling gun feels so satisfying.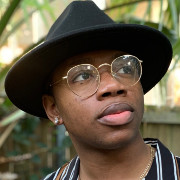 By
Anthony Jones
, News Editor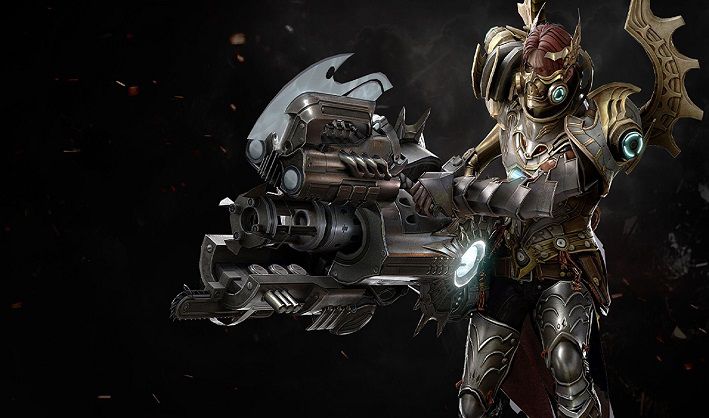 Welcome to the sixth installment of the Game Design Spotlight, a weekly piece where I examine the design elements of various parts of an MMO, such as a house decorating system or leveling zones beloved by their communities. Last week, we discussed the overall design of The Secret World and its excellent combination of real-life and fictional ideas. Today, we're looking at the Artillerist from Lost Ark and how this beastly mid-to-long-range class heightens the game's core combat theme of impactful skill play.
Smilegate describes the Artillerist as an advanced gunner class capable of "blasting their enemies with some of the biggest guns under the sun." But honestly, the description gives the gunner class little justice. The kit of skills they have are eye-catching and impactful; almost every ability obliterates enemies and sends Artillerist high up as an AOE king compared to rest of the class roster. Between scorching the environment and adversaries with a napalm-sized bomb and firing a bombardment of large-caliber bullets, Artillerist is literally a one-person army decimating the battlefield.
Other classes are just as fit to wipe the floor with mobs of enemies, though. However, the design of Artillerist has a crunchier vibe that aligns with why Lost Ark's combat is so addictive and weighty: their abilities feel dynamically hard-hitting, and the numbers show it. By marrying its strategic style of play and devastating firepower, Smilegate created a one-of-a-kind class that strengthens the dopamine hits ARPG players love.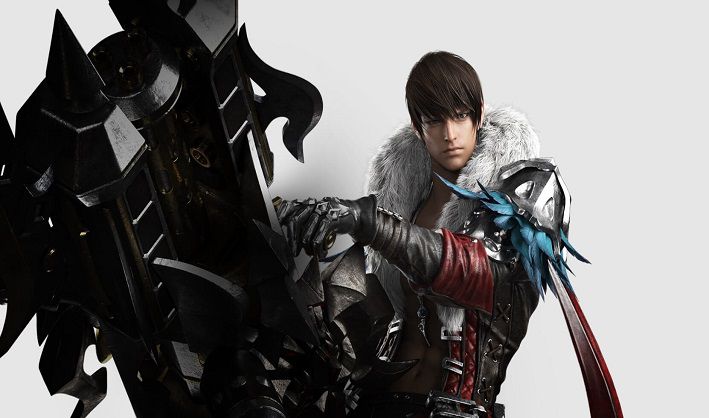 Big Gun Goes BOOM
Artillerist, as an advanced class for the male gunner, is one of three choices players can choose to specialize in for their character. They're quite a compelling choice, too. Stuck between advancements with better agility and overall finesse, the Artillerist fundamentally goes against the grain and delivers as a tour de force class with a massive gun.
The standard Warrior, Mage, and other base classes in Lost Ark fit the model of a high-fantasy setting, but the Artillerist class packs some sci-fi elements that further build on its uniqueness in-game. From my own experience, I attribute the Artillerist to Final Fantasy XIV's Machinist in terms of identity.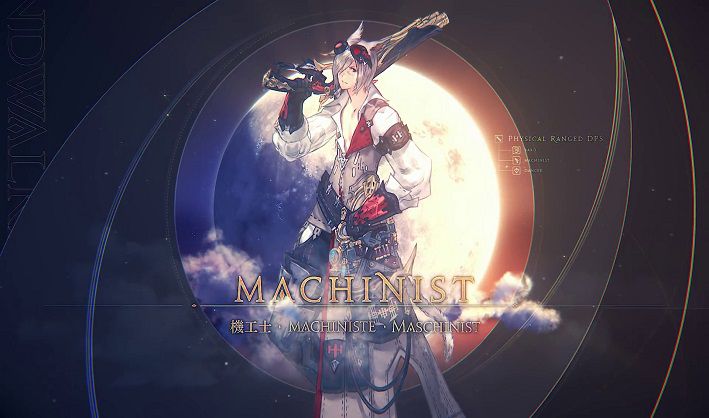 Understandably they function differently, but both have a gauge that builds through skill usage and eventually leads to higher damage opportunities through tightly-timed windows where readied skills and positioning matter. For Artillerist, this is even more prevalent as everything is real-time and whiffing could happen.
This is where strategy comes into play: kiting enemies in favor of lining up specific skills and discovering a way to bottleneck mobs to unleash an energy cannon. Of course, this method of bunching together groups isn't always possible, so finding moments where Artillerist can shine - even for a few seconds - is the perfect opportunity to use that big gun and make it go BOOM!
AOE Beast
Speaking of explosions, my favorite of the bunch of skills is Napalm Shot. As the name implies, it's a napalm shell that detonates on impact, searing the ground and launching foes into the air. Then there are the more ludicrous but fun skills like Rocket Jump, using the launcher as a pogo stick in the air and firing off some big shots below. And let's not forget their ultimate skills: a giant heavy turret bot shooting laser beams and satellite-guided bombs and a missile barrage of 20 rockets falling from the skies. All of this is to say that Artillerist performs extremely well as a mob sweeper as you can see for yourself below:
No matter the adjustments players can make to enhance or change the qualities of these skills, the Artillerist class will stay consistently focused on ravaging the environment one bomb at a time. Though, it doesn't absolve them of their slowness and how whiffing abilities can make things tough when mobs are pilling on. I believe its cons are small compared to the pluses it brings to the battlefield, however.
Whiffing abilities makes the next one you land just as satisfying, and being slow adds a natural sense of weight and imposes players to commit when moving, rolling, or setting up for attacks. This core combat routine in Lost Ark has more thought and processing behind it as an Artillerist, especially when making those hits is what the game is all about.
A Game Giving Dopamine Hits To The Noggin'
It's no secret that Lost Ark's combat feels good to ARPG enjoyers; most raving about the flat-out coolness of attacks and how they appealingly connect with enemies. There's a measure of flash and gravity to everything, even the repeatable regular attacks. In my eyes, Artillerist encapsulates many of the thematic notes of Lost Ark's combat.
You get to see enemies melt from a flood of missiles aimed at their faces and cheekily plant a delayed mine on the ground to combo into a gatling gun skill. It's mindless fun at times but becomes deeply satisfying in Lost Ark because the design around combat takes a shine to make players feel powerful. Investing in how these abilities stack up in unique combat encounters further allows fans to "play with their food," giving them the tools to expand on this feeling. For me, Artillerist is the class that lets me enjoy combat to its highest ceiling, displaying a level of flexibility and carnage that I believe makes combat scenarios so much fun!
That concludes another week of the Game Design Spotlight! Have you ever tried the Artillerist in Lost Ark? Do you have a favorite class? Let us know below! Also, leave any titles or features you would like me to cover for next week's story if you have any suggestions!
---
About the Author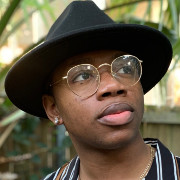 Anthony Jones
,
News Editor
Anthony Jones is a gaming journalist and late 90s kid in love with retro games and the evolution of modern gaming. He started at Mega Visions as a news reporter covering the latest announcements, rumors, and fan-made projects. FFXIV has his heart in the MMORPGs scene, but he's always excited to analyze and lose hours to ambitious and ambiguous MMOs that gamers follow.
---
Read Next
You May Enjoy