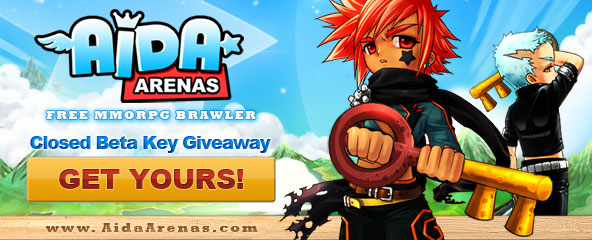 Aida Arenas Closed Beta Key Giveaway
FREE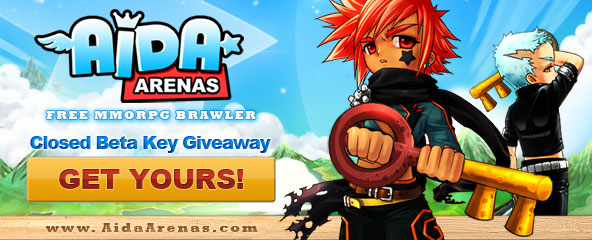 MMOBomb.com and GamerKraft are pleased to present our users with a invite to Aida Arenas Closed Beta. To get your closed beta key you just need to click on the link bellow. The closed beta servers will be live from: June 30th to July 2nd and July 7th to July 9th between the hours of 12:00PM and 3:00AM EST. The closed beta is open to all regions. Don't miss out on this offer.
Explore dungeons. Fight monsters. Battle friends. Find Treasure. Get rich. Become a hero. Save the world. All in the new free MMORPG Brawler, Aida Arenas, from GamerKraft!
Visit the official Aida Arenas website at: http://www.AidaArenas.com
How to get and use your Key:
1. Log in to your MMOBomb account to get your key. If you don't have one, register for free HERE.
2. Copy and paste your key to a safe place as you may not be able to retrieve it once closing your browser.
3. Players must register a free GamerKraft account in order to play in the beta.
4. Download the closed beta client (available on June 24th, 2011)
5. Make sure you never miss a giveaway, sign up for our daily newsletter, it´s free!
6. You're all set to go! Simply log into the game and start playing.
Trailer
More Giveaways:
Games You May Like