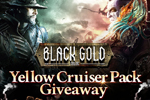 Black Gold Online Open Beta Cavalier Pack Giveaway
FREE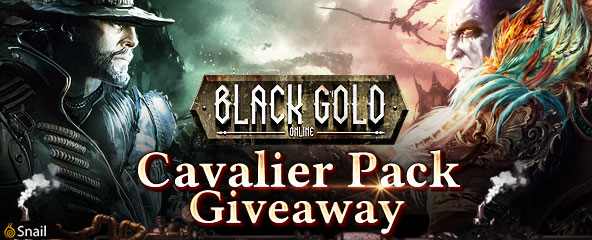 MMOBomb.com has teamed up with Snail Games to giveaway a Cavalier Pack to get you started off in the open beta for their steampunk MMORPG Black Gold Online. To get your Cavalier Pack key you just need to click on the button below. Don't miss out!
Black Gold Online is focused on the collision between steampunk and fantasy as the two distinct sides clash for control of the world's remaining black gold in the ultimate battle of magic versus technology. Players may ride into battle atop special battle mounts with access to powerful abilities needed to conquer Black Gold Online's PvP strongholds.
How to get and use your Closed Beta Key:
1. Log in to your MMOBomb account to get your key. If you don't have one, register for free HERE.
2. Copy and paste your key to a safe place as you may not be able to retrieve it once closing your browser.
3. Visit http://bg.snailgame.com/ and sign in.
4. Click here and enter your code.
5. Select your server.
6. Hit Confirm
7. Log into your character and receive your free items!
8. Make sure you never miss a giveaway, follow our updates via Facebook, Twitter!
9. Have Fun!
Cavalier Pack Includes:
O.B. Cavalier (14 days)
Thunder Knight (14 days)
Gold Coin
Carrier Card
Gem Box (Level 3)
Low Tier Double Experience Medicine
HP Guard Potion
Primary Power Potion
Primary Critical Potion
Black Gold Online First Look:
More Giveaways:
Games You May Like