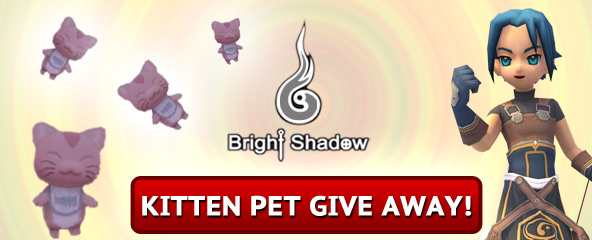 Bright Shadow Free Pet Giveaway
FREE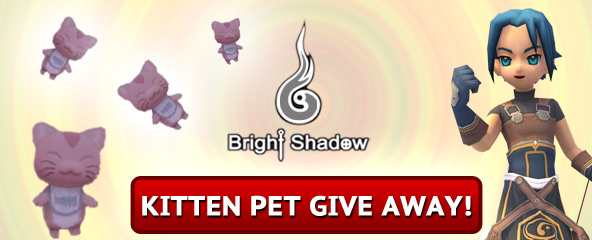 MMOBomb.com and Gamania Digital Entertainment have teamed up to give our users a code key which will grant you a free in-game item for Bright Shadow. To celebrate the new expansion for Bright Shadow we will be giving away some Kitten Pets key codes. To get your key you just need to click on the button bellow. Don't miss out on this exclusive offer!
Bright Shadow is an anime-inspired card collecting MMORPG where players can choose from over 20 classes to explore a lush world that's filled with exciting dungeons and more than 500 collectible monsters.
How to get and use your Key:
1. Log in to your MMOBomb account to get your key. If you don't have one, register for free HERE.
2. Copy and paste your key to a safe place as you may not be able to retrieve it once closing your browser.
3. Go to the http://www.brightshadowonline.com/guides/redeem/ and follow the instructions.
4. Make sure you never miss a giveaway, sign up for our daily newsletter, it´s free!
5. Enjoy your bonus content.
Kitten Pet Info
The prize in question is a "Kitten" Pet that automatically picks up item drops so that players can focus all of their attention to questing and fighting those pesky monsters!
Bright Shadow Trailer
More Giveaways:
Games You May Like